January 21, 2018 (Planica, Slovenia) – The USA's Jessie Diggins finished 10th while teammate Caitlin Patterson was a strong 20th as  Finland's Krista Parmakoski took home her first World Cup win with a victory in the women's 10 km classic in Planica, Slovenia.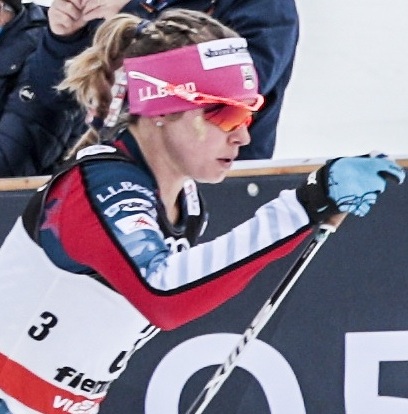 Parmakoski was trailing Sweden's Charlotte Kalla by one second at the 6.9 km mark, but at the finish she surged to a 3.6-second margin of victory. In third place was Norway's Heidi Weng, the overall World Cup leader at 33.5 seconds behind.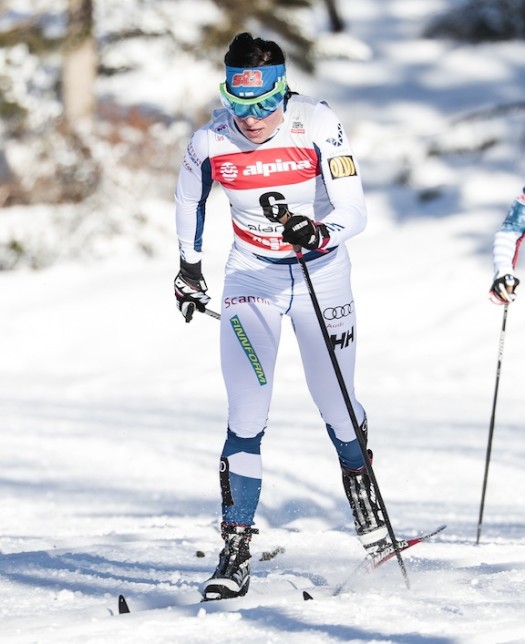 "We had a training camp here in the summer and when I saw the competition tracks here I said to my coach that I will have a good race in Planica this winter. It has happened and it feels great to finally have my first win. I wanted to get faster as the race went and when I saw that I was battling with Charlotte I really pushed hard over the final kilometer," said Parmakoski at the finish.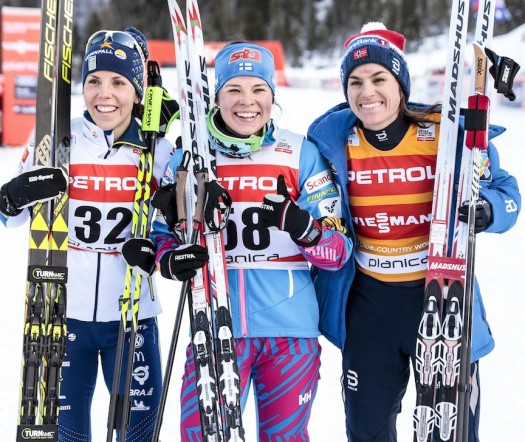 The USA's Kikkan Randall finished 23rd, followed by Sophie Caldwell in 31st and Liz Stephen in 35th. No Canadians competed. Patterson from Anchorage just swept all four titles at the L.L.Bean U.S. Cross Country Championships.
"I'm very happy with the result today, it was a great way to start my 2018 World Cup season. It was beautiful conditions for classic skiing today, firm tracks, slightly icy breaking down into a little bit of sugar snow later on. The course involves lots of long gradual striding climbs, as well as a few fast and twisty downhills, and it was a really fun one to race. My skis were excellent, the US service team and my personal tech Nick Brown nailed the skis, they were fast with great kick," Patterson told Trax.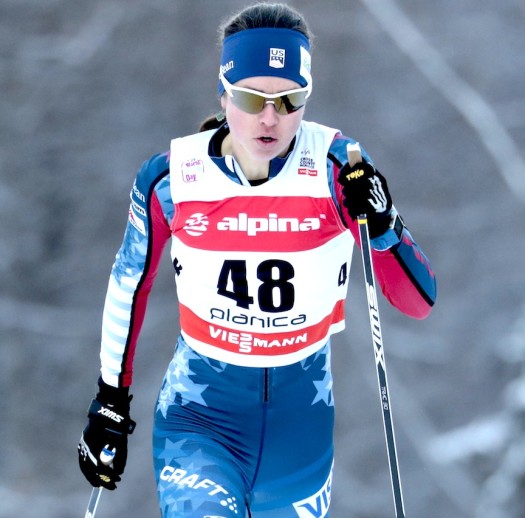 "I started fast but smoothly, knowing that the long climbs would build fatigue. Throughout the race I worked the transitions well, but also for the long striding hills, I made sure to relax into them and ski efficiently so that I did not burn unnecessary energy.  By skiing with those intentions, my pacing turned out just about right, not saving much for the end but still able to push all the way to the line.
"Every course is tough in one way or another, when you're racing against the best in the world! The gradual climbs of this course were quite different from most other courses I've raced recently, which have tended towards more double-poling flats and punchy short climbs. Striding for minutes on end is certainly not easy, and it was challenging to keep pushing the pace while managing the building fatigue.
"My fitness and overall race feelings are quite good right now. That said, I see room for improvement, and I plan to keep building into this season and racing my way into even better form.
"The goal here on the World Cup, is to prove to myself and the rest of the world that I belong here on this circuit, that I can compete with the best. So I'll be looking to build from today's 20th place result with other strong finishes. I know I can use each racing experience to learn how to ski faster, and while that doesn't mean that the results will always improve, I'm hoping to see an upward trend in performance and consistency. But I'm also going to enjoy the experience of racing here on the World Cup, enjoy the festive spirit of competitive ski racing and the time spent travelling the world with a talented group of fellow athletes," she concluded.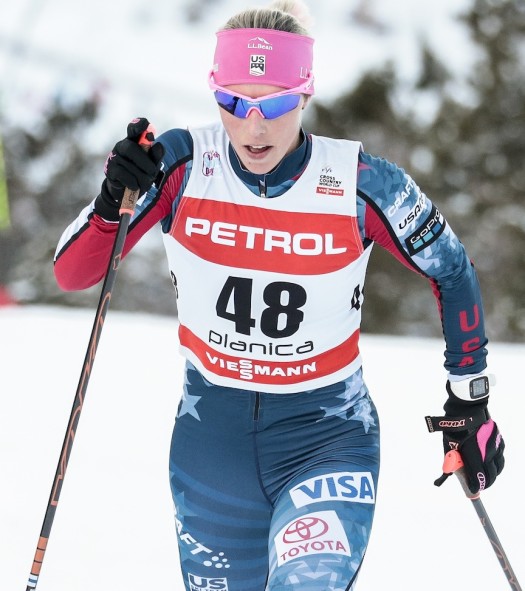 We caught up with Randall as well who was happy with her race as well. "Today featured some of the best classic racing conditions I've seen all season, firm and fast tracks and easy to find good kick.  The course here in Planica was tough but fun to race.  Lots of gradual striding which we hardly get to do anymore.  And the scenery in the background was hard to beat anywhere!
"This was a solid race for me as my first distance start in over a month.  I've been battling the stress reaction and tendonitis in my left foot since Davos and I just got back to classic skiing this week.  I still have some lingering pain in my foot but we've got it under control enough to race again.  10k classic individual start is one of the toughest race formats for me usually so I'm pretty happy to be solidly in the top 30 today and just a few seconds out of the top 20.
It was really hard to sit out yesterday's classic sprint but I needed to test out my foot and we felt a distance race would be a safer test. I'm looking forward to a couple skate races next weekend in Seefeld to continue sharpening for the Olympics.
I was definitely motivated by my teammates strong results yesterday and really happy to see Caitlin Patterson have a strong race today for 20th!  It's not easy to come right over to Europe after all that racing at US Nationals!  And of course, Jessie continues to be on fire.  Look out world!
The World Cup now heads to Austria for a pre-World Championships visit to Seefeld prior to the Olympic Games.
Results here.