March 30, 2017 (Fairbanks, Alaska) – Jessie Diggins (Stratton) and Logan Hanneman (APU) claimed the skate Sprint titles on day two of the 2017 USSA SuperTour Finals and Distance National Championships in Fairbanks, Alaska.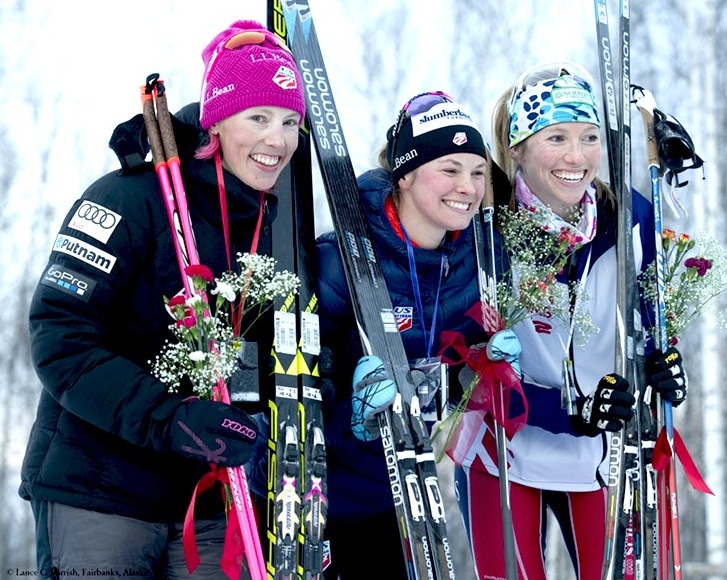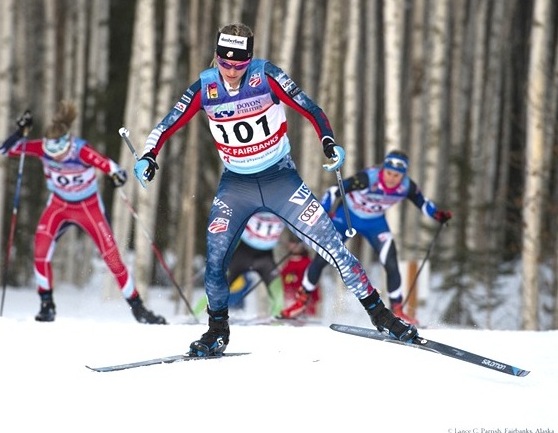 APU's Kikkan Randall was second with Erika Flowers (Stratton) taking third in the women's race. Canadian Evan Palmer-Charrette (Lappe Nordic) landed second on the men's podium with Tyler Kornfield (APU) third –
results below.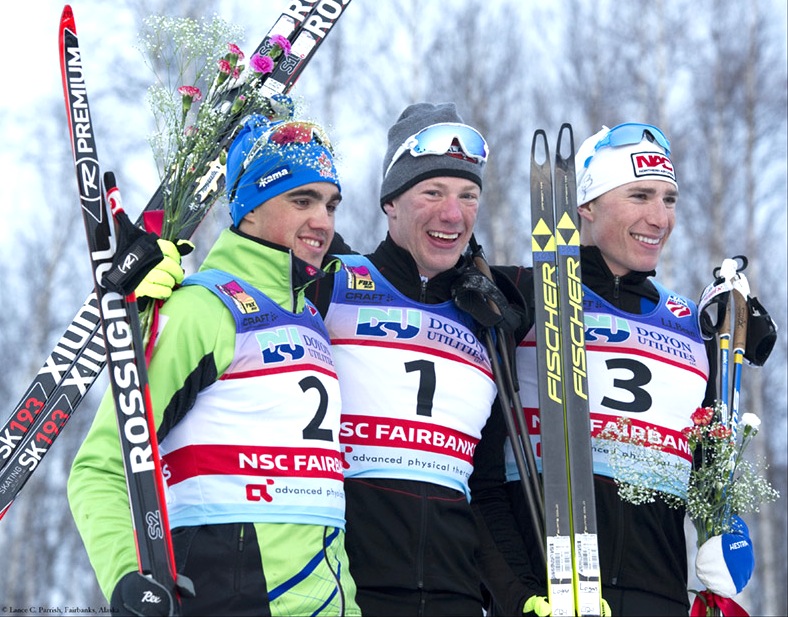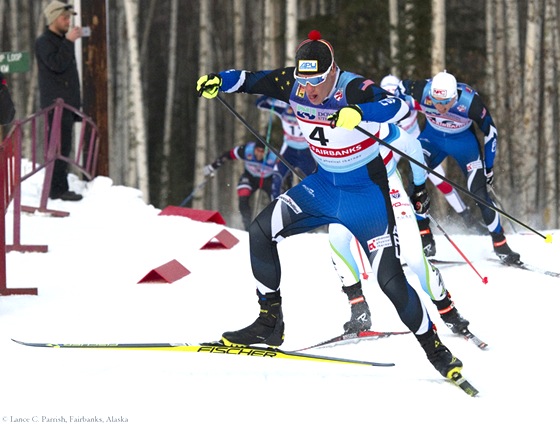 Sprint Qualifier here.
Sprint results here.
Sprint Brackets here.
Qualifications