January 08, 2017 (Oberhof, Germany) – The USA's Susan Dunklee raced to a 9-place finish in the women's 12.5km mass start on the final day of the BMW IBU World Cup 4 in Oberhof. The American found herself in a 3-woman lead pack halfway through the race but three misses in standing took her out of contention as Gabriela Koukalova (Cze) shot clean for the victory.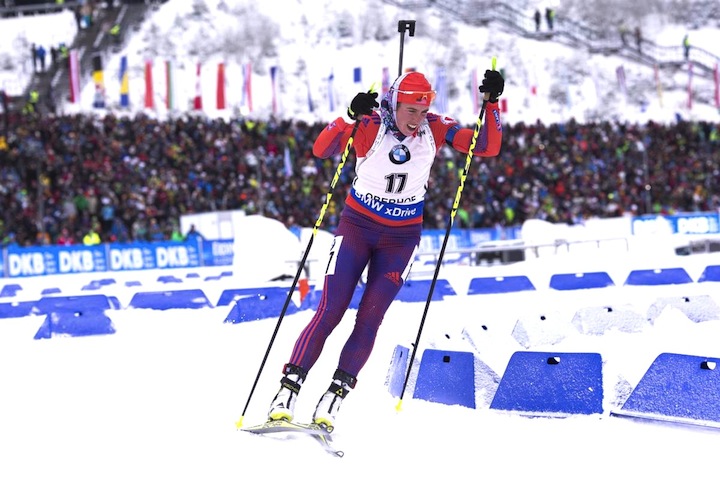 Germany's Laura Dahlmeier finished second with one penalty while Koukalová's teammate Eva Puskarcikova also shot clean for third at 45.4 seconds back for her second podium this season. Canada's Rosanna Crawford placed 25th with two missed targets.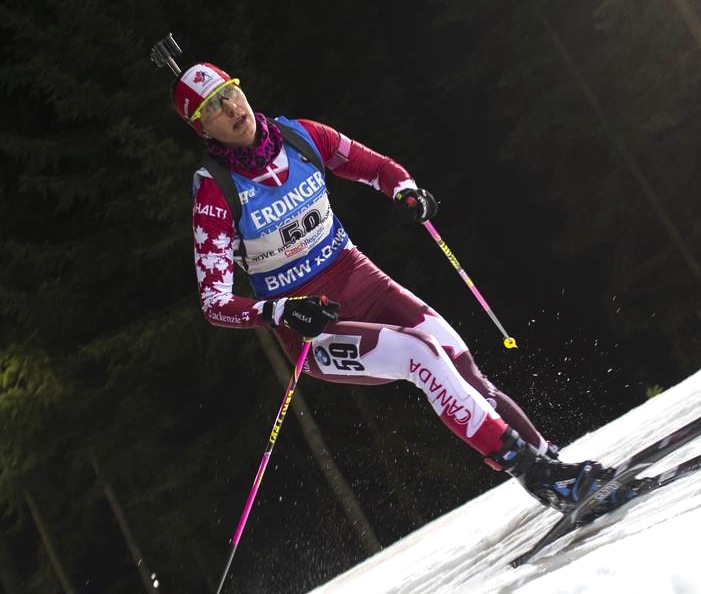 "Earlier this week, things weren't clicking on the shooting range," said Dunklee. "I'm trying out a very specific shooting plan this year, with a different type of focus each week. This week I learned a lot about what doesn't work. Today I modified my focus slightly to go back to a faster style of shooting like I had before Christmas."
Despite a miss in the first standing stage, Dunklee only dropped down one place to fourth and was still in contention for the podium. However, two more misses in the final standing stage pushed her further back in the field.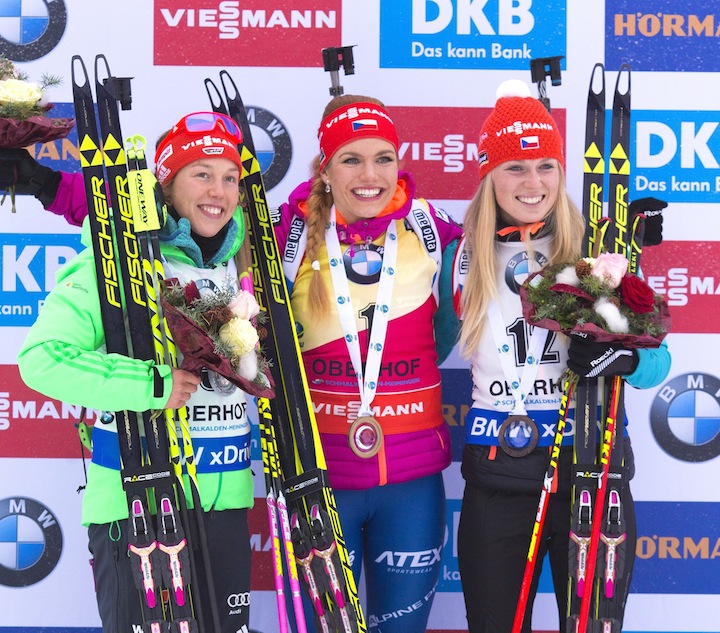 "My standing shots all felt good except for my very last shot," she commented. "I couldn't get the barrel to stay on the target. Rather than taking an extra breath to reset, I over held it. That is my only regret of the day."
"I am very grateful for our excellent wax technicians who put together incredible skis," Dunklee added. "I was able to slingshot around other athletes on some key downhills sections."
Earlier in the day, Germany's Simon Schempp battled with France's Martin Fourcade to win the men's 15k mass start at the line. in 38:09.9. Schempp suffered one penalty while Fourcade had two. Schempp's teammate, Erik Lesser, with one penalty as well, was able to lunge past Fourcade in the final sprint to claim second at 0.4 seconds behind the winner. No North Americans competed.
Women's results here.
Men's results here.
With files from US Biathlon