December 14, 2017 (Annecy-Le Grand Bornand, France) – Susan Dunklee delivered her best performance this season cleaning all 10 targets in the women's sprint for a 10th-place finish as the BMW IBU World Cup 3 got underway in France.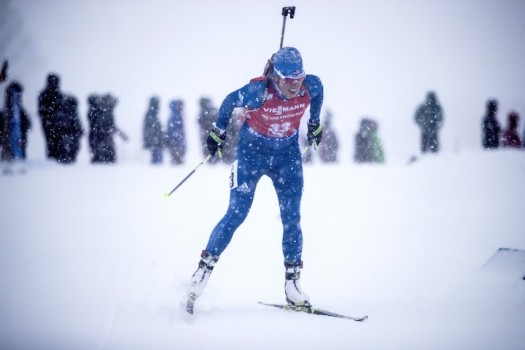 Anastasiya Kuzmina of Slovakia claimed her second victory of the season, shooting clean and winning in 20:59.6 with a 33.9-second margin over Laura Dahlmeier of Germany, who also shot clean. Vita Semerenko of Ukraine was also perfect on the range finishing third at 41.4 seconds back.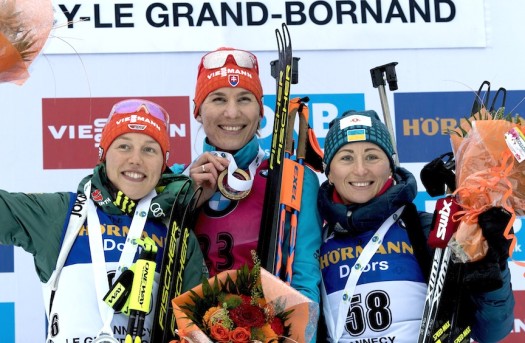 "It feels great to put together a good performance on the range," said Dunklee. "I had some moments of self-doubt after these past couple weeks that I had to work through. Conditions were challenging on course with deep slush and short steep pitches."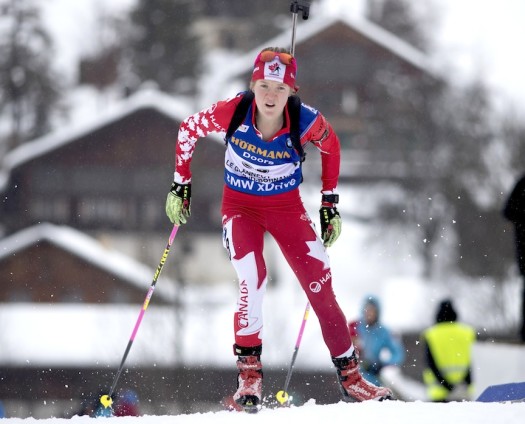 Emma Lunder led the Canadians in 34th at 2:07.4 behind with one penalty with teammate Julia Ransom in 39th also with one missed target at 2:13.9 back. Rosanna Crawford (Can) was 60th, Megan Bankes (Can) finished 65th, Clare Egan placed 81st and Emily Dreissigacker was 88th. –
Full results here.