March 10, 2017 (Kontiolahti, Finland) – American Susan Dunklee claimed a fab 5th in the women's 7.5km Sprint with one penalty as Tiril Eckhoff of Norway  shot clean for her first win of the season at the BMW IBU World Cup 8 in Kontiolahti on Friday. Germany's Laura Dahlmeier was second at 18.3 seconds back with one penalty as well. Darya Domracheva of Belarus matched Eckhoff on the shooting range to finish third at 20.4 seconds back.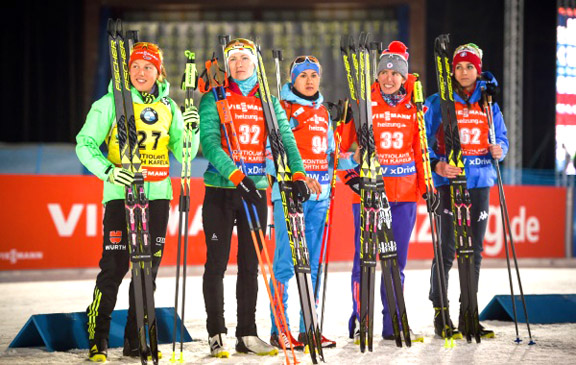 It was Dunklee's fourth top-five finish in her last five races, including her historic silver-medal performance at the IBU World Championships.
"It's been an incredible run these past few weeks," said Dunklee. "I'm riding on momentum. Sometimes you fall into biathlon funks when you don't succeed no matter how hard you try, and other times you find a groove where it feels easy. I don't really understand it but I do know that resilience and patience are essential in biathlon."
The USA's Joanne Reid finished 55th, Emma Lunder (Can) was 56th, Clare Egan (USA) was 59th, Julia Ramsom (Can) was 60th, Megan Bankes (Can) finished 79th and Megan Tandy (Can) did not start.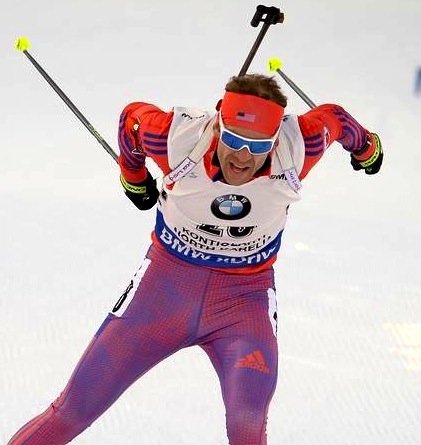 In the men's 10km sprint held earlier in the day the USA's Lowell Bailey shot clean and placed 16th at 1:01.1 off the winning pace of France's Martin Fourcade who earned his 13th victory this season despite a single penalty in standing. In doing so Fourcade broke another of Ole Einar Bjoerndalen's records – this one for most victories in a season.
Clean-shooting Ondrej Moravec of Czech Republic almost had his second career victory, but finished just 0.6 seconds back. Third place went to Norway's Emil Hegle Svendsen, who also shot clean at 9.4 seconds behind Fourcade.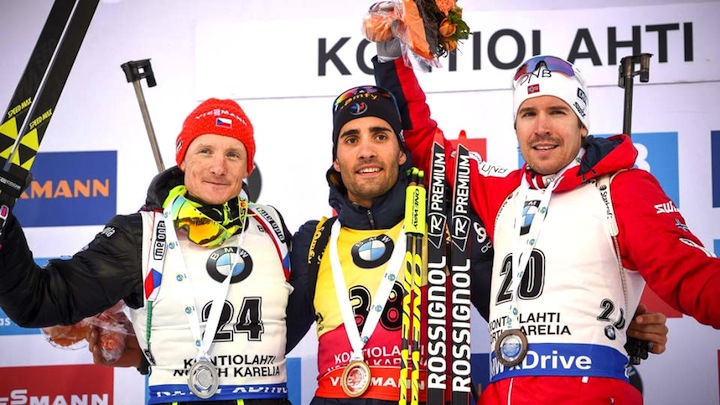 "It was a little bit tricky on the tracks for me today," said Bailey. "I didn't feel completely comfortable on the glazed snow and I don't think I was able to relax and glide on the skis like normal. I like the Kontiolahti courses but today I just didn't feel 100 percent. Luckily, I was able to hit all my targets which helped my final result. Hopefully, tomorrow I can find a bit more reserves in the legs and a little more speed on the tracks."
Leif Nordgren (USA) was 43rd followed by teammate Sean Doherty in 44th, respectively. Canada's Brendan Green was 45th with fellow Canuck Christian Gow in 50th and Scott Gow in 67th. American Paul Schommer finished 84th.
Women's results here
Men's results here.