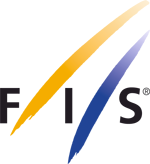 March 07, 2017 – The International Ski Federation (FIS) has filed an appeal to the Court of Arbitration for Sport (CAS), appealing the suspension of Norwegian cross country skier Therese Johaug.
Johaug tested positive for the banned substance clostebol in an out-of-competition test, for which she was issued a 13-month suspension by the Adjudication Committee of the Norwegian Olympic and Paralymic Committee. The infraction, which was announced on October 13, 2016 was claimed by Johaug to be the result of an unintentional ingestion of the banned substance contained within a lip cream to treat a sunburn.
The Norwegian Olympic Committee had determined that while Johaug was not without fault, she used the cream on the recommendation of a reputable doctor, and thus had no significant fault.
The FIS Doping Panel has now ruled that the sanction imposed is on short end of the range of reasonable sanctions "and fails to adequately reflect the fact that the athlete Therese Johaug failed to read the doping warning label printed in red on the package despite the fact that the medication was unknown to her and was purchased in a foreign country."
FIS's appeal to the CAS aims to overturn the Norweigian Olympic Committee's suspension and put in place a longer sanction, instead.
FIS Release here.