January 15, 2018 (Val di Fiemme, Italy) – A strong race from USA Nordic athlete Bryan Fletcher carried the veteran skier into the top 20 on Sunday at the Nordic Combined World Cup in Val di Fiemme, Italy.
It was a breezy morning for the jumping on Sunday, with a persistent tailwind blowing throughout the competition. Bryan Fletcher was the top American skier following the jumping, having jumped to 34th place.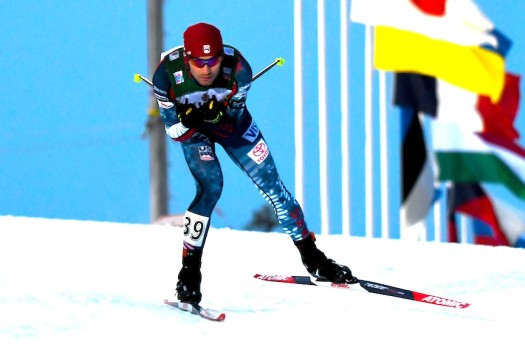 "It was definitely a challenging day on the hill," said Fletcher. "Low speeds and strong wind made jumping difficult, but I was able to put together a good jump."
Following the jumping, Fletcher found himself surrounded by some notably fast skiers on the start list for the cross country race, and he knew it was possible to move up. A determined race and a strong pace helped Fletcher make gains in a race that was dominated by pack skiing. Fletcher had the second fastest time of the day, skiing only a second slower than Norway's Mikko Kokslien.
"Going into the race, looking at where everyone was, I knew there was a chance for a good result," said Fletcher. "I went out hard with a goal, put my head down and I had a good race. I'll take it. I think that things are heading in the right direction."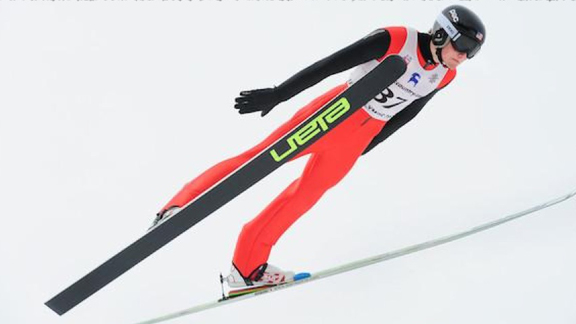 Ben Loomis had a good day as well in his first World Cup finish of the season. Ben jumped to 35th and started the race two seconds behind his teammate, Fletcher. A good day on the hill and a solid race for Ben earned him a 38th place finish. It was Ben's best World Cup result, beating his previous best, which was set a year and a day ago at the same venue.
Fletcher will now return home for some focused training before heading back to Europe and rejoining the team in Planica. Meanwhile, Loomis and the rest of the team are back in Slovenia for a few days of training before going to Chaux-Neuve, France, for World Cup action next week.
Results
1. Jan Schmid, NOR
2. Lukas Klapfer, AUT
3. Fabian Riessle, GER
19. Bryan Fletcher, USA
38. Ben Loomis, USA