January 07, 2018 (Oberhof, GER) – The Canadian men's 4×7.5km relay squad finished 10th behind Sweden, the surprise winners amidst extremely heavy fog, as they triumphed with one penalty and nine spare rounds.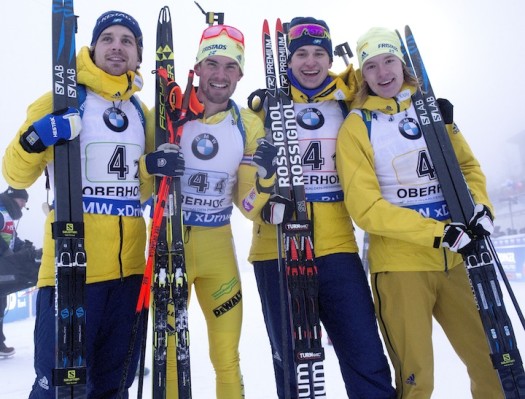 Second went to Italy with two penalties and eleven spares at 45.1 seconds back while Norway finished in third with three penalties and three spares at 1:27.9 behind.
Canada's Christian Gow, Scott Gow, Brendan Green and Carsen Campbell suffered six penalties with 20 spares finishing 6:23.1  behind. The USA did not enter a squad.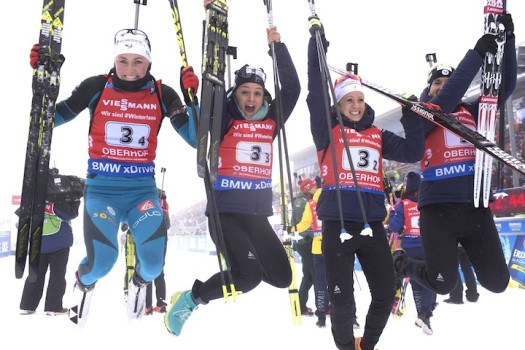 In the women's 4x6km Relay France took the win in foggy, windy and snowy conditions with one penalty and ten spares upsetting Germany who were the favourites but settled for second, with two spares and thirteen spares at 32.4 seconds back. Surprising Sweden finished third, with eight spares at 48.2 seconds back.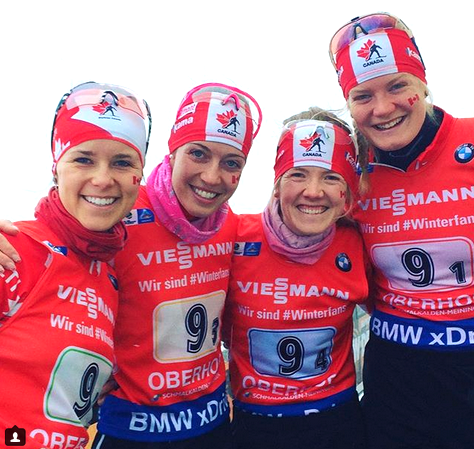 Canada's Sarah Beaudry, Julia Ransom, Megan Tandy and Emma Lunder finished 14th with two penalties with 13 spares at 6:37.5 behind.
Men's results here.
Women's results here