January 13, 2018 (Dresden, GER) – American Simi Hamilton finished a strong 10th as Italy's Federico Pellegrino took the men's city Sprint 1.2km FR race in Dresden over Johannes Hoesflot Klaebo (NOR) who was just 0.18 behind. Lucas Chanavat (FRA) took home his second consecutive third-place finish.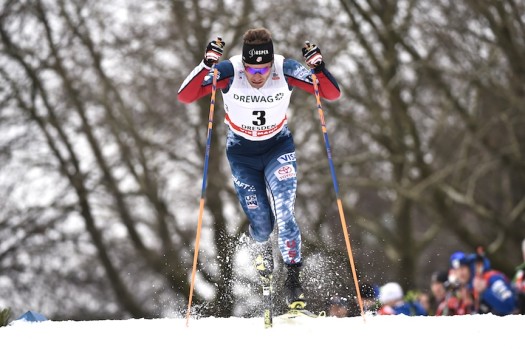 The Canadian camp was pumped to see second-year National Ski Team member, Julien Locke, 24, crank out a break-through career-best 15th-place result.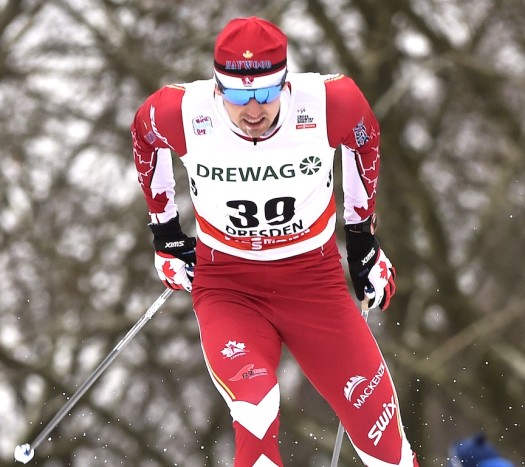 "I'm so happy to have my best World Cup finish here. I felt great today. I had lots of energy and good power in the body," said Locke who qualified 16th and moved up one spot. "The course was the fastest I've done in years. The snow was rock solid and icy in the qualifier and softened up for the heats. It was a great atmosphere on the course today. It's a neat venue with the blackened architecture across the Elbe River from the race. There was huge turnout of boisterous spectators spurring us on."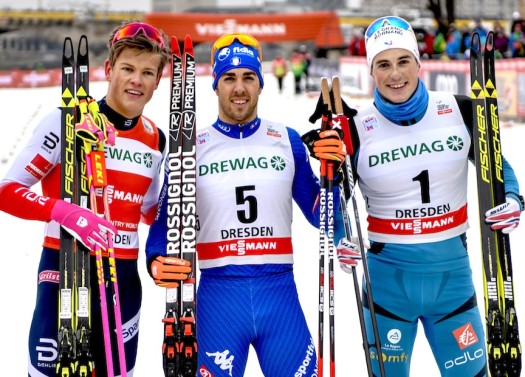 Klaebo and Chanavat were leading in the final but Pellegrino caught them both off guard moving himself to the front with less than 500m to go and held off a hard-charging Klaebo for the win.
The USA's Andy Newell was 27th, Erik Bjornsen (USA) was 32nd, Ben Lustgarten (USA) was 49th, Bob Thompson (CAN) was 50th, Dominique Moncion-Groulx (CAN) finished 59th, and fellow Canuck Antoine Briand placed 60th.