November 26, 2017 (Ruka, Fin) – Canada's Alex Harvey finished a fab fourth, a mere 0.6 seconds off the final podium, as Norway's Johannes Hoesflot Klaebo claimed the season opening Ruka Triple mini-tour.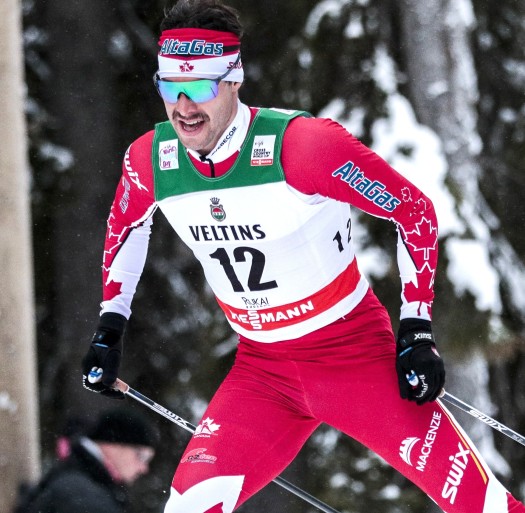 Fellow Norge and defending champ, Martin Johnsrud Sundby, settled for second with Alexander Bolshunov (Rus) taking third over Harvey in fourth.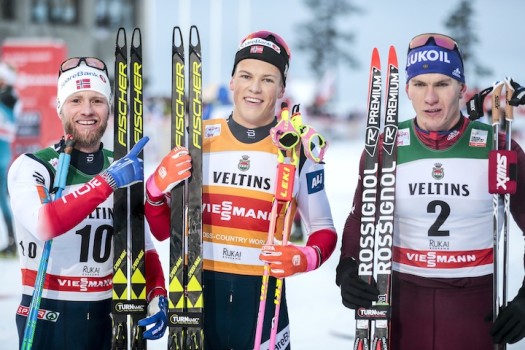 The USA's Erik Bjornsen landed in the points placing 26th while Canadian veteran Devon Kershaw was 29th putting three North Americans in the top 30.
"I started really hard and spent a lot of energy coming back to catch the field," said Harvey. "I am in good shape but not my best shape yet so I was cooked at the finish and just needed to cross the line."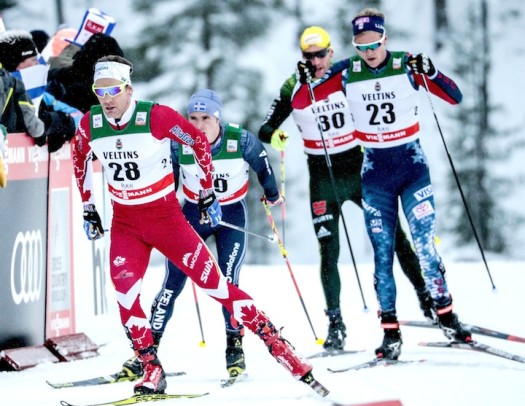 Working in a chase group, Harvey gradually plugged his way up to the lead pack. By the midway mark he caught the lead group of a dozen skiers. Sundby made a break with 1.5km to go and Harvey, along with two Russia skiers responded.
"I knew I had to start really hard to catch the leaders. They for sure had a big advantage of ahead of me because of all the energy I spent coming back on them," said Harvey. "Once I got them it got tactical to until Sundby made his speed burst."
"I was happy I was able to go with him but that put me too much in the red for the finish. If we had opened the gap a couple of seconds more I think we would have stayed away, but that speed burst put me over the line. I could see the guys coming back and my legs were cooked," he added.
When the snow dust finally settled following the sprint finish, it was Norway's Klaebo holding onto his top spot that he carried heading into the race.
The USA's Noah Hoffman followed in 39th with Len Valjas in 44th, Patrick Caldwell was 51st, Scott Patterson finished 55th, Graeme Killick was 68th, Andy Newell placed 75th, Knute Johnsgaard was 81st  and Julien Locke finished 83rd.