December 11, 2017 (Vernon, BC) – Day two of the Haywood NorAm & Sprints / USSA SuperTour saw sunny skies and a temperature hovering around -2 degree Celsius as skiers from around North America tackled the gruelling 5km 'World Cup' course. Open Men raced a distance of 15 km and Open Women 10 km.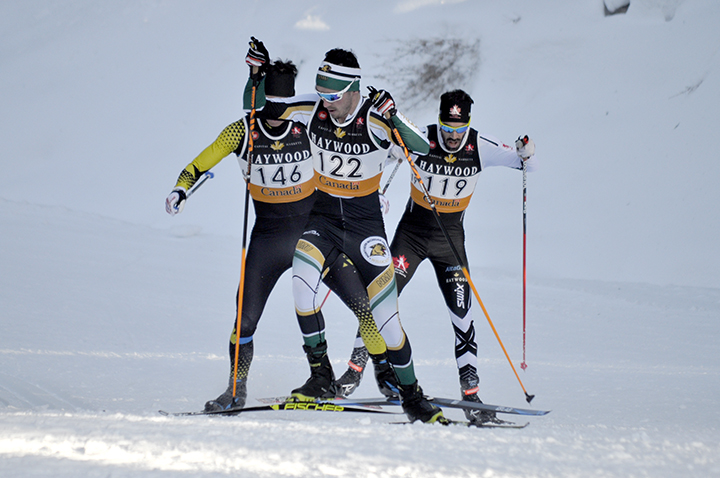 The day began with the Open Men's race at 9:00 am.
The fastest Senior Man around the course today was Ian Torchia (Northern Michigan University) who finished with a time of 36:29.17, 19 seconds ahead of Jack Hegman (Sun Valley Ski Education Foundation) in 2nd. Rounding out the top three is Brian McKeever (Fast Trax Run & Ski), 22.6 seconds from Torchia. Brian Gregg (CXC Team) was the early leader with a first lap time of 11:49.8 but ultimately placed 15th, 1:09 off 1st.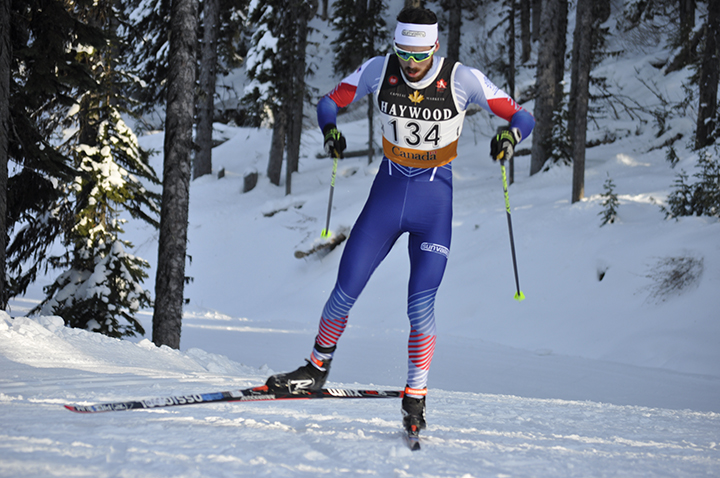 The Junior Men's category is lead by Hunter Wonders (APU Nordic Ski Center) with a time of 37:25.9 followed by Sam Hendry (Canmore Nordic Ski Club) 32.6 seconds off the win and rounding out the top three is Aidan Kirkham (Nakkertok Nordic Ski Club), 1:18.7 from 1st position.
On the Senior Women's side, the Americans proved to be a force to be reckoned following a podium sweep.
Yesterday's silver medallist in the classic sprints took the win in the 10 km skate event with a time of 27:13, besting Rosie Frankowski (APU Nordic Ski Center) by 30 seconds. Rounding out the top three is Caitlin Gregg (CXC Team) just one second from 2nd. The top Canadian today is Zina Kocher (Foothills Nordic Ski Club) in 8th position, 1:31.2 back.
The Junior Women's category is lead by Hannah Halvorsen (APU Nordic Ski Center) who placed 3rd in yesterday's sprints achieved the top result today with a time of 29:09.5. Close behind is Novie McCabe (Methow Valley Nordic), 23 seconds back and rounding out the top three is Annika Richardson (Hollyburn Cross Country Ski Club) 1:05.2 from 1st.
A local favourite, Hannah Mehain, placed 8th 2:02 off the Halvorsen.
Full results here.