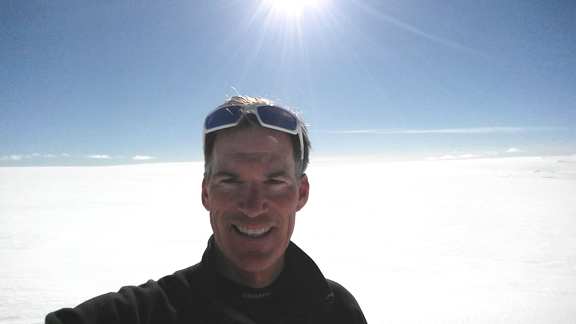 May 09, 2017 (Õsaf, Iceland) – The recent Iceland Loppet, the final the final race of the Worldloppet 2016/17 Series, featured an international field with many US and Canadian skiers making the journey including NNF Executive Director David Knoop. Other notable Americans on the start line were Caitlin and Brian Gregg who finished second and fourth overall respectively in the 50km CL. Knoop was 11th in the 25km F race on April 27 and crossed finish line in 79th as the 15th best American in the 5okm CL on April 29. SkiTrax caught up with him post-race for his take on the popular post-season loppet – results
here
– photos
here
.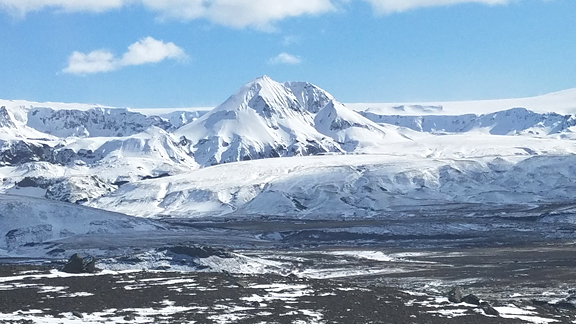 Was this your first time in Iceland? How did you like it?
Dave Knoop: This was not my first time in Iceland. Each time I go to Iceland I seek out a few select places to explore off the beaten path. This place is fascinating, like one giant National Park. I have taken a lot of pics and they are so fun to remind me that I wasn't dreaming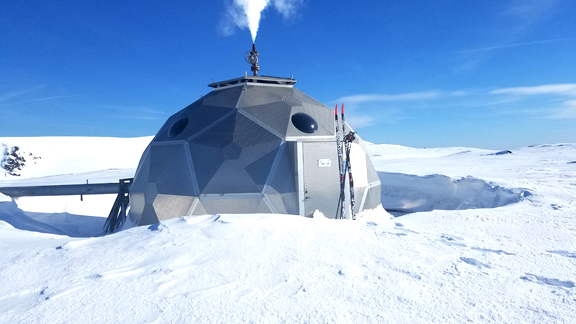 Was this your first time skiing the Fossavatn, or have you done this race before?
DK: Did it last year, this year it was Thursday 27th for the 25k skate event and Saturday 29th was the big enchilada 50k classic race. They also have a 25k classic race, which I did last year.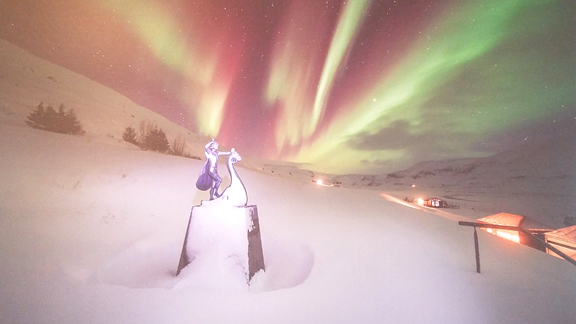 What did you think of the race course?
DK: The course is straight up totally legit and has it all, climbs, rollers, descents, beauty, love it. Yet the majority of skiers are probably over 40 or 45 years of age. Lots of very experienced European masters skiers as well as people who just want to participate in the race.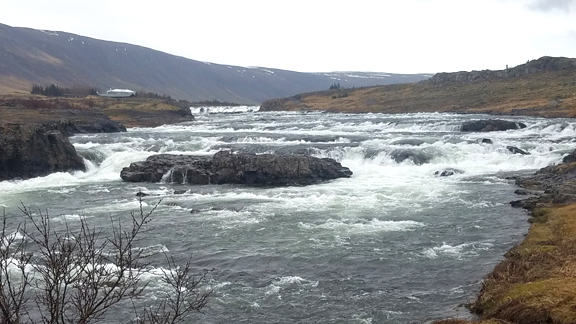 What did you think of the course conditions, snow and grooming?
DK: You're in Iceland, about 100 miles south of the Arctic circle, the weather is always wild as it borders two climate zones, i.e. Greenland arctic and The Gulf Stream Atlantic current. This means lots of wind, it's spring, a ton of snow already on the ground, but lots of temperature variation all over the course due to elevation and wind. The grooming is very good but you have to remember it is spring conditions, the snow is very different this time of year. For classic you have to decide if you have good klister skis and knowledge of klister prep or it's just better to go with a no kick wax type of ski, like Rossignol R skins or Madshus Nanosonics. The grooming is excellent.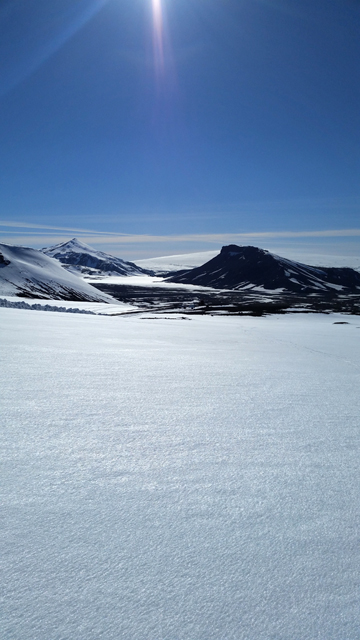 What are your thoughts about race staff and organization?
DK: The race organization is top notch and they have been putting this race on for something like 75 years.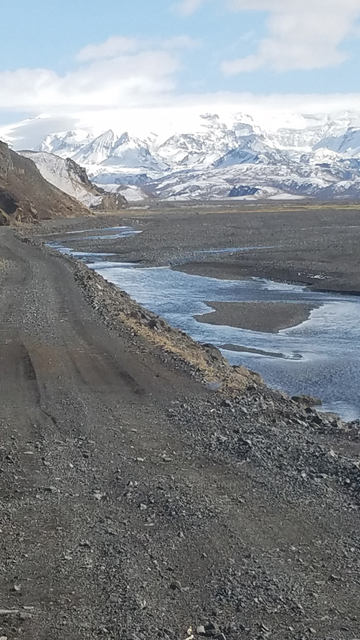 Did you ski the race with anybody?
DK: No for a variety of reasons I pretty much skied it alone.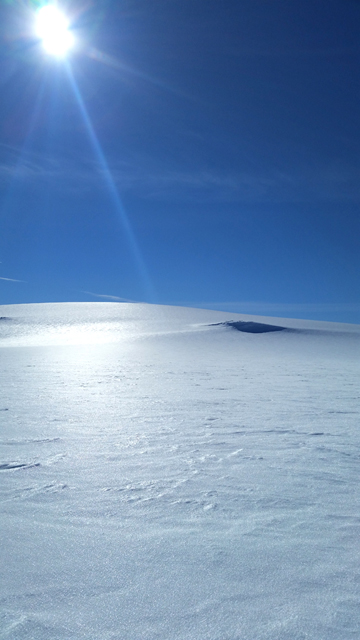 What did you ski on?
DK: For skating a warmer grind with some structure is very good. Race temps usually hover at about 32F at the start, the temps can be cooler up top but still spring conditions. The skate race usually starts in the early evening as the sun doesn't go down until around 10:30 pm or so.
For classic, that was a difficult decision, last year I raced on Rossi R-skins and nailed it saw lots of people midway scraping a giant glob of ice and fresh snow off the klister which wasn't working. This year it was forecast to be colder but it wasn't. I used klister skis because they kicked well and were faster at the start. They worked really well until I had skied off the klister and then I had no kick half way through the race. Basically I was left with slippery AND slow gliding skis. A guy on R skins passed me on the 7k downhill, THAT wasn't fun!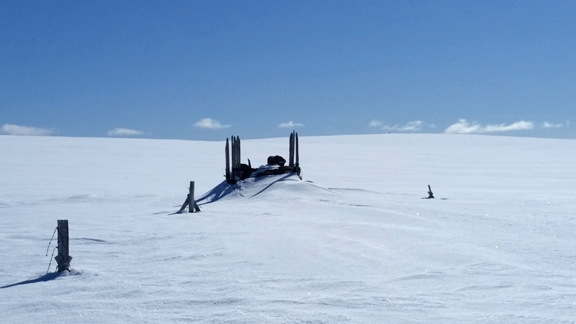 What wax did you use?
DK: Honestly a mix of stuff for both skate and classic. Sometimes you nail it other times you get nailed 😉 Next year I'll go back to the R skins unless is in the low 20s which I doubt will happen in late April.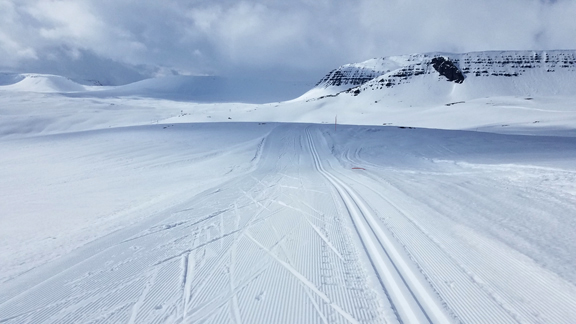 Was double poling ever a strategy you considered for this race?
DK: Because I am still recovering from a stroke, I need to be a bit conservative in my race strategy. In the 25km skate event I skied in some pre-planned heart rate zones and backed it off if I revved too high. In some situations I should have V2 skied but kept it dialed back a notch in V1. The race went OK, I was happy with it.
In the 50k Classic race, my strategy was to get out with a good group of skiers and be in a group of fast skiers to share the work with. I knew the heart rate zones would be lower because it was a 50k classic event on a challenging course. I found that group and they were all very good knowledgeable skiers, very polite, good tactics and experience working together, leading, drafting, etc. We were kicking and striding and the group finished in around 3:10 to 3:15. Unfortunately I lost that group and was passed by many skiers and had to double pole where I could when the klister came off. Double poling is not the right strategy for this course, a good tempo of kick and stride is more effective and efficient on many parts of the course. My finish time was about 3.5 hours.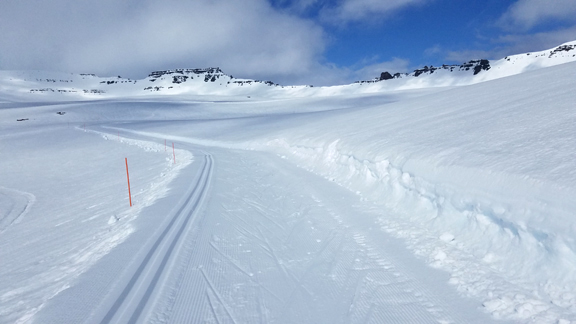 How did you feel about the new back-pack policy this year?
DK: The race required you to wear a back pack with clothes for emergency conditions. I also packed a lunch in there just in case things didn't go well, I have never raced a 50k classic event and wasn't confident of my stamina in a post-stroke situation. Sure enough when the klister came off at about 20k, I was skiing hard and was just flopping around expending energy and not being efficient. So I stopped had a nice lunch for 10 minutes, relaxed, then got re-focused on finishing the race once the original race plan was blown. Taking a few minutes like that is something I have never done but was very effective in getting good food in me and some attitude adjustment for the struggle that lay ahead.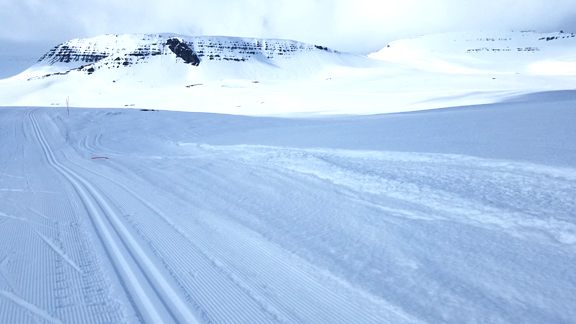 Last thoughts?
DK: The Fossavatn is becoming more well known in the U.S., even Brian and Caitlin Gregg decided to jump in at the last minute after I had expounded to them all April how I excited I was to return. In the words of Arnold Schwarzenegger….. "Ahll…be bahck !"