June 05, 2017 (Montreal, Que.) – It was a beautiful sunny Sunday on June 4 that greeted 48 athletes, their coaches and some parents from four clubs near Montreal, Que. to the first edition of the Mount-Royal Challenge. This new event consisted of three different tests that would challenge the athletes in measuring their ski specific skills on Montreal's unique Mount-Royal climb.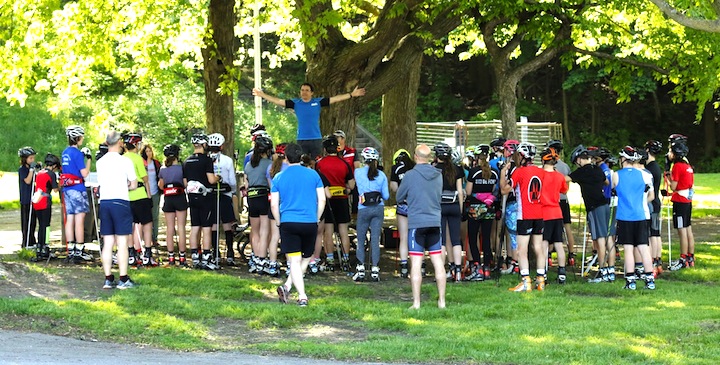 The rollerski tests were done using CCC's standard rollerski fleet to initiate a test result database that will allow athletes to measure their progression on a periodic basis and also to compare athletes between themselves and against benchmarks.
First the athletes had to climb up the mountain on Camilien-Houde way in skating technique over 1.7km at a 9% average grade (see course).
Video of National Junior Team Nicolas Beaulieu (Orford ski club) leading the way with Étienne Hébert (Montériski ski club), also a National Junior Team member, chasing down Nicolas. Nicolas was able to hold off Étienne in the end with a 9sec victory margin.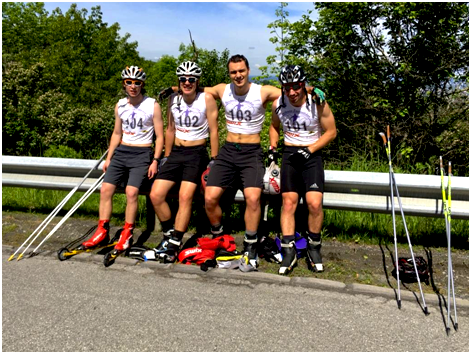 The second test would more specifically test the athletes' cardio-vascular capacity with an uphill running test over 1.5km through some of Mount-Royal's numerous trails offering a combination of gradual terrain, sections of stairs and steep pitches (
see course
).
Finally, athletes finished the day with an uphill double poling test using CCC rollerski test skis again over the last 1km (and steeper part…) of Camilien-Houde way (see course).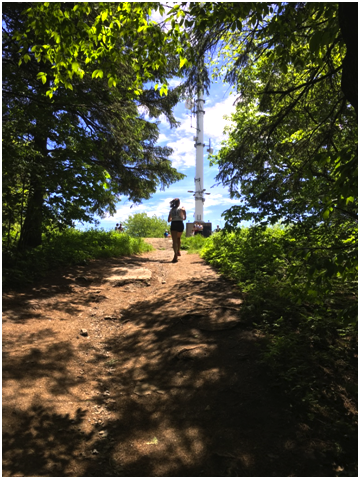 By the end of it all, athletes were exhausted but satisfied, proud and excited to have new goals to motivate themselves for the rest of the dryland training season.
Mount-Royal Challenge results (June 4th 2017)
Photo album (thanks to Michèle Carrière)
The next group to tackle the Mount-Royal Challenge will be the Pierre Harvey Training Centre athletes on June 26th.
If you expect to be in the Montreal area in the coming weeks or months with a team and would like to get tested and compare yourself to other athletes in the database, contact Stéphane Barrette, CCC CAD Director (sbarrette@cccski.com) to make arrangements.
Stéphane Barrette
CCC CAD Director