October 23, 2015 (Canmore, AB) – While not yet officially announced Eric De Nys has been named as Biathlon Canada's new High-Performance Director replacing Chris Lindsay who departed in June for a job with Own the Podium. The team has seen tremendous results in recent times seeing a slew of personal bests including Nathan Smith's historic silver last season in the men's 10K Sprint at the IBU Biathlon World Championships along with his first World Cup victory at the finale in Khanty-Mansiysk, Russia.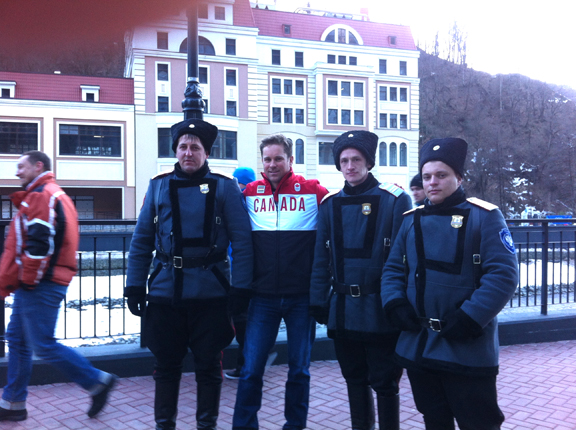 De Nys is no stranger to success with a 10-year stint at Canada's national cross-country ski team under his belt as a coach and technical staff member including three Olympic Games. Most recently he was coaching the junior cross-country ski team at Winsport and this is a step up for De Nys. We caught up with him at his home in Canmore to find out more about his first role as a team director – the notice.
Congrats on your new appointment – how did it come about?
Eric de Nys: Biathlon Canada advertised for the position at the end of June to mid July, I applied for the position upon seeing the posting. Interviews were conducted in mid August and I was contacted for one. In late August I was informed that I was chosen for the job. It took quite a while for the entire process.
You've worked with the Canadian XC Ski Team and Winsport coaching juniors – is biathlon also in your blood?
ED: I've done a few races myself back in the day. I was a terrible shot or rather, I didn't quite get the concept. I would absolutely tear into the range, hit next to nothing and off I'd go full blast again, like I said, going slow into the range wasn't something I quite grasped when I was actually in a race :).  Saying that, I've always had friends who were biathletes and I've always followed the sport and I've been coaching a few biathletes too.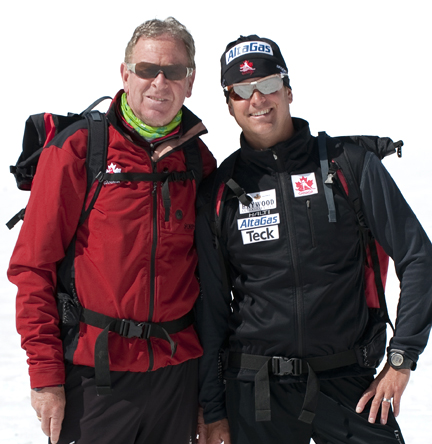 Tell us about your background, where you're from and how you got into coaching.
ED: I'm originally from Prince George, BC and I've been skiing since I was three. As a kid, my Dad shovelled snow ramps onto either sides of our deck and away I went doing laps of the yard, in my own little world. Eventually, I started racing, enjoyed it and did well so I moved to Canmore to be part of the Training Centre there in its early years. I represented Canada at the World Juniors in 1994 and also raced my first WC that same year in Thunder Bay. In 1998 after failing to make the Olympic team, I decided to hang 'em up at the ripe ol' age of 24. I coached provincially for a year in BC and then enrolled at the National Coaching Institute in Calgary for the fall of '99.
Upon graduating, I became Head Coach of the Foothills Nordic Ski Club until 2003 when Robin McKeever took over. As FNSC coach, we won three National Club Championship Banners which continued on after I left for a further six years – in hockey that would be called a dynasty. In 2003, I took a job as the National Team Development Centre Coach in Canmore and then in 2004, the NTDC Team was brought under the umbrella of the NST and I became the National Development Team coach. I continued to work for CCC for the next 10 years in many different roles.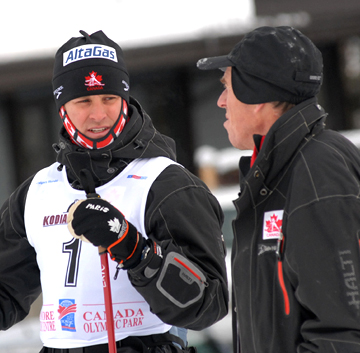 Biathon Canada has seen some incredible results – how is the team managing success so far?
ED: The team is managing success very well.  They have managed to stay grounded and continue to work on the principles that helped them achieve that success. With a small budget they have done some spectacular things by not wavering from this philosophy
How has training been going for the team and how are things shaping up for the 2016 season?
ED: Training has been going great.  The team is just coming off a fantastic camp in Park City.  Testing has gone well and athletes are showing better form than this time last year.  I think things are encouraging.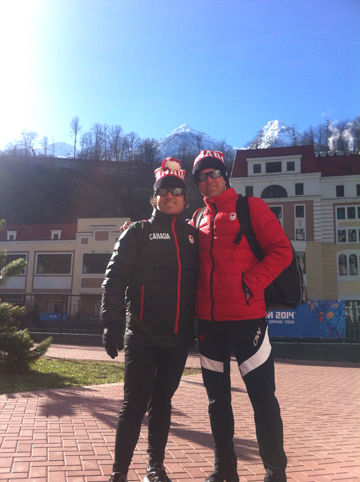 Talk about goals this season – the two IBU World Cups in the USA and Canada must be top of mind.
ED: The two World Cups in NA of course will be a huge highlight. The athletes are psyched to race a WC on their home trails and range and put Canmore on the world stage. We have a number of athletes that are targeting the podium. World Championships of course will be a big focus for the team. Last season's results were fantastic but we will look to improve on those.
Is there more pressure coming off a great year to meet or exceed the previous season…?
ED: There is always pressure to perform because that's what we are setting out to do!  We want to be better than we were last year and we have a team of athletes that can do that.  It's a fun group and as long as we continue to focus on the right things and continue to HAVE FUN, the sky is the limit.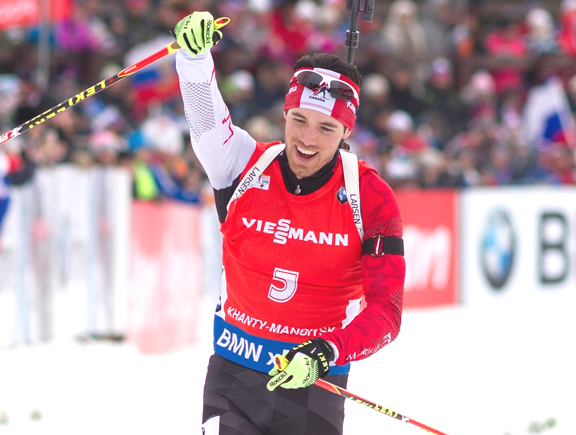 Any changes or new plans for the upcoming season – how does everyone like the new team bus?
ED: We haven't made any radical changes to anything for the upcoming season and everyone is enjoying the new wheels! Clean, safe and not stinky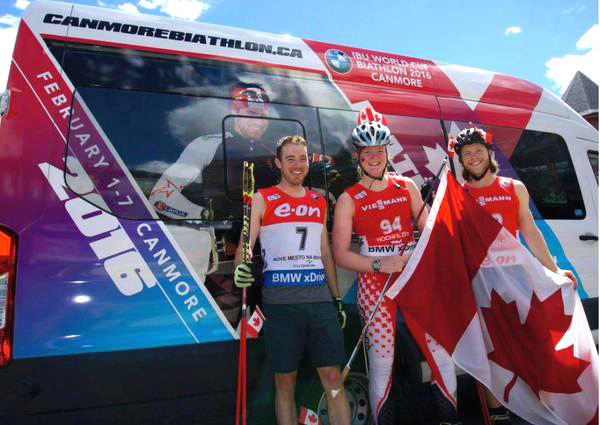 What's your take on the current biathlon development pipeline in Canada?
ED: I think it's too early for me to make any sweeping statements.  As a whole, in the west, Biathlon popularity is at an all time high.  It's awesome to see the number of kids coming out to train and develop and enjoy the sport.  We need to find more coaches to help with the numbers.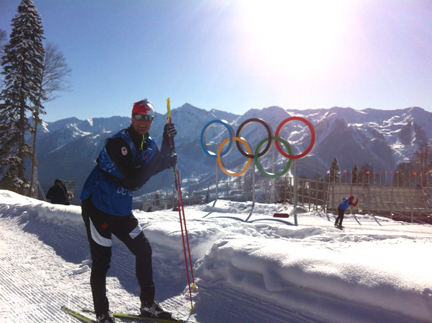 I hope to make a trip east at some point this winter, which will likely be tied into Nationals to get a sense of what is happening out there.  It's an exciting time to be involved in the sport and with the WCS in both Biathlon and XC coming to Canmore this winter, wow, what a winter it will be.  Super inspiring.  Now let's hope we get some snow!
All the best this year Eric.
ED: Thanks and cheers.