November 27, 2016 (Ruka, Finland) – Russian-born Canadian, Ivan Babikov, who recently retired as a cross-country skier racer and became coach of Canada's national team, made his official World Cup debut with the team at Ruka. Babikov was a national level racer since 2002 and raced with Team Canada since 2009 when he won his first Stage World Cup at the Tour de Ski claiming the Alpe Cermis final stage. We caught up with Babikov for a brief interview about his new role and first World Cup as Canadian coach.
How different is it to be at your first World Cup as coach not athlete ?
Ivan Babikov: It's quite different as you can imagine, being on the sideline and watch them compete. Not only that, I would call it working behind the scene, there is a LOT of work happening before and after athletes race. Lots of things to prepare, test, think about, make sure everything is ready. But I really love it!
Were you surprised that only one North American man qualified in the opening CL Sprint… ?
IB: It's a sprint, can't be surprised about anything, it's so short and fast, if you make one mistake, you might not go through. So many variables, so many things that you can't control sometimes.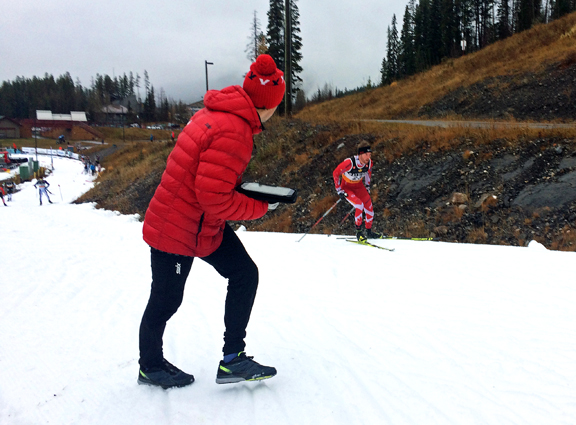 Is Emily [Nishikawa] sick as she didn't race ? How is Dahria [Beatty] feeling and are you happy with her result ?
IB: Emily is not sick, just getting ready for the distance race.
Dahria is feeling good, I think it was a descent WC opener for her, but hoping that more will come.
How nerve racking is it at the first World Cup ?
IB: Honestly, today we were so busy, I just didn;'t have time to be nervous.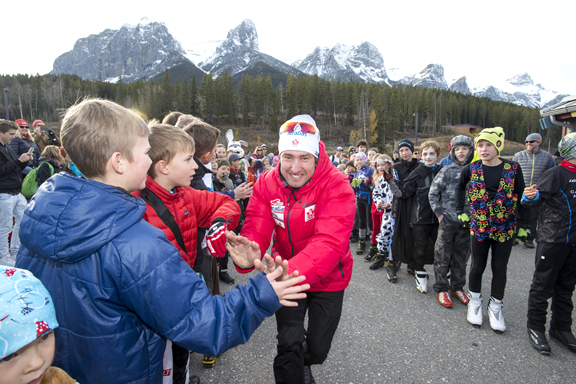 How are conditions there and the course….?
IB: Conditions were quite rough, that fresh overnight snow just made it very complicated for the athletes to adjust, especially to the kick part. Very different from a day before, that I think threw some athletes off.
The tracks look good but the climb looks heavy and tough…
IB: Like I said it got very soft, and in few places track got completely demolished.
What's the plan for Sunday ?
IB: Plan is to have a "better" race day tomorrow.