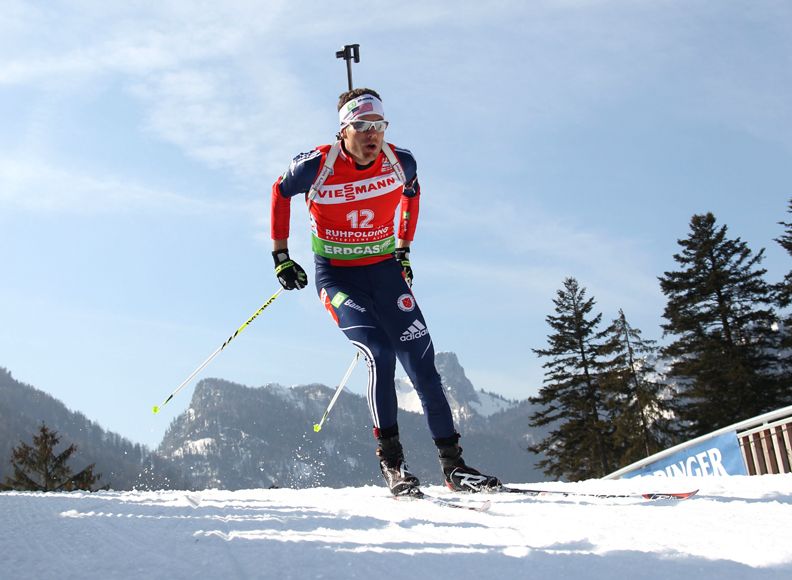 January 07, 2013 – US Biathlete Tim Burke celebrated his first World Cup podium this season in Pokljuka, Slovenia, with a third-place finish in the men's 15km mass start – his first podium since his incredible 2009-10 campaign when he scored three podiums and became the first American to wear the World Cup leader's bib.
Just prior to the start of the second half of the E.ON World Cup Biathlon season in Oberhof, Germany this past weekend, SkiTrax touched base with American Tim Burke to get his thoughts on the initial World Cups, what he was up to over the holiday break, his thoughts on his recent WCup podium, and what he expects for the upcoming World Championships.
How satisfied are you with your performance for the 1st third of the season? Has your skiing been what you expected, and how well you've been shooting?
Tim Burke: I was very pleased with my results from the first world cup period, especially considering that I did not feel 100% for most of the period. I expected to feel better on the skis during the first period but after struggling a bit with my health at the start of the season, I was forced to more or less race into shape. The biggest difference with my results during the first world cups was that I was much more consistent on the shooting range. This was something that I have worked very hard on and I hope to continue this for the remainder of the season.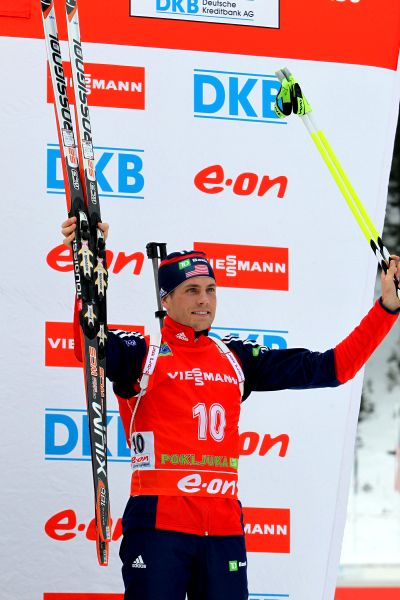 You podiumed in the 15km mass start WCup race in Pokljuka, Slovenia reminiscent of your 2009/10 season. How did it feel and how important is it for your confidence going forward ?
TB: I think the most important thing about my podium in Pokljuka was what it did for my shooting confidence.  I never had any doubt that my skiing was strong enough to get back to the podium over the last few seasons but I struggled a lot on the shooting range.  Coming through under pressure like in Pokljuka is absolutely the best shooting training that I could have.  I hope to carry this confidence through the rest of the season.

What have you been up to since round three in Pokljuka, Slovenia?
TB: I went back to Lake Placid for the holidays. This was my last chance to go home before the end of the season, so it was important for me to see my family and friends and also to get a little mental break. Unfortunately, the snow was not so good at home so I had to spend a lot of time roller skiing on the treadmill. Of course this gets a little boring but I was able to get in some good training.
What are your expectations heading into the World Championships in Nove Mesto, CZE from Feb. 7-17?
TB: I am very excited about the Nove Mesto World Champs. I feel that this course suits me well and I will put a big focus  on these Championships even if that means training through some of the other World Cups.
Good luck in the rest of your season.
TB: Thanks.