November 30, 2016 (Ruka, Finland) – Team USA arrived in Ruka, Finland for the World Cup launch with a strong contingent including legendary Kikkan Randall who is back the team following the birth of her son Breck. Ruka was their first official racing on snow and they delivered respectable results so we asked US XC Head Coach Chris Grover for his take on the weekend and the team's "no pre-camp on-snow training strategy" for this season – here's what he had to say…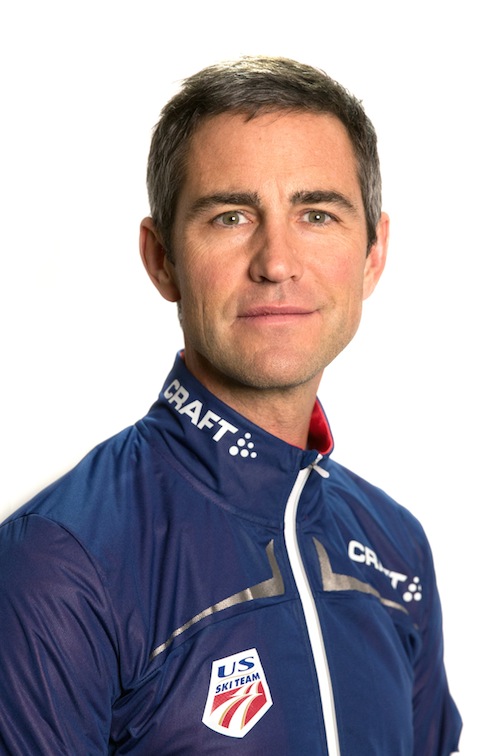 "The weekend was a solid start for the USA Team and the results were to be expected given that the majority of the team had only been on snow for five days prior to the Ruka CL sprint.
"Jessie's [Diggins] race today was one of her historically best classic distance races [she finished 13th in the women's 10km] and I believe is indicative of the big season that she is about to have.  When she gets a few more days on snow and some additional racing, she'll be a threat in every event she starts.  Right now she is still acclimating along with her teammates.
"Erik Bjornsen also had two very strong race starts in Ruka, including one of his best sprint qualifications [he placed 42nd].  The sprint qualification was disappointing for Andy [Newell] but somewhat expected given that he was wrestling with a pretty serious infection in his elbow that required overnight hospitalization the previous week, and he was unable to start the races in Beitostølen.
"It was notable that Sadie [Bjornsen], Jessie, Ida [Sargent] and Sophie [Caldwell] all qualified for the rounds in the sprint.  These were our big foru sprint women last season; the four that qualified for most World Cup sprints, and they picked-up just where they left off.  When everyone gets more skiing under their belts, they will begin to progress through the rounds and Kikkan will join them.
"As you point out, our strategy for this season was to enter the World Cup late, with no pre-camp on snow in Europe. The training we were able to do during the preparation season was extremely productive. We have prioritized skiing fast at the Lahti World Championships and we know that in order to do that, we need to keep athletes motivated and fresh over a long season where they have few or no chances to return home to friends and family.
"Our late entrance to Europe helps everyone stay fresh and keep positive energy directed at what they are doing.  The USA Team will not be at their sharpest these opening weeks of World Cup Period 1, but look for big races from this Team by the time we get to the Tour de Ski and beyond," shared Grover.