February 08, 2018 (Pyeongchang, South Korea) – Any athlete's journey to the Olympic Games is full of anticipation, nerves, jet lag and a whole lot more especially if you're U.S. Ski Team cross-country ski racer, Ida Sargent from Orleans, Vermont. Sargent persevered through a training crash, thumb surgery, and plenty of extra angst to finally land in Seoul, South Korea.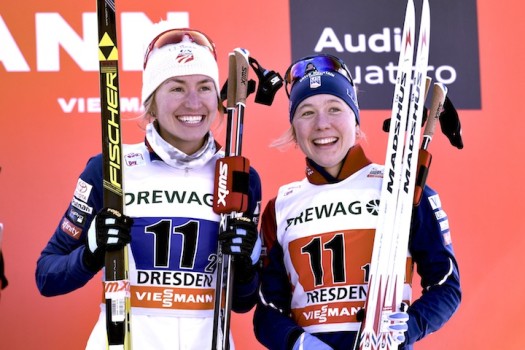 She's expected to race the classic Women's Team Sprint on February 13 with Sophie Caldwell – the duo claimed
bronze
at the inaugural FIS World Cup in Dresden, Germany on Jan. 14. "We don't get many injuries in cross country skiing so we're appreciative that Ida could get back quickly," said Head Coach Chris Grover. "She's an important part of the mix for the classic sprint and we expect her to be a contender." – read the U.S. Ski Team release
here
. SkiTrax's Peter Graves caught with Sargent at the team's press conference in Pyeongchang.
Interview with Ida Sargent