March 12, 2017 (Oslo, Norway) Team USA skier Scott Patterson from Anchorage, Alaska, was the top American in Saturday's 50km Classic at the famed Holmenkollen in Oslo, Norway finishing 28th for his points in Europe. This follows other best-ever performances including 9th in the men's 30 km Skiathlon and 9th in the Team Sprint with Matt Gelso both at the PyeongChang World Cup test event in South Korea. The talented APU skier has numerous national titles as well and we caught up with him for his take on the most coveted World Cup race on the men's circuit.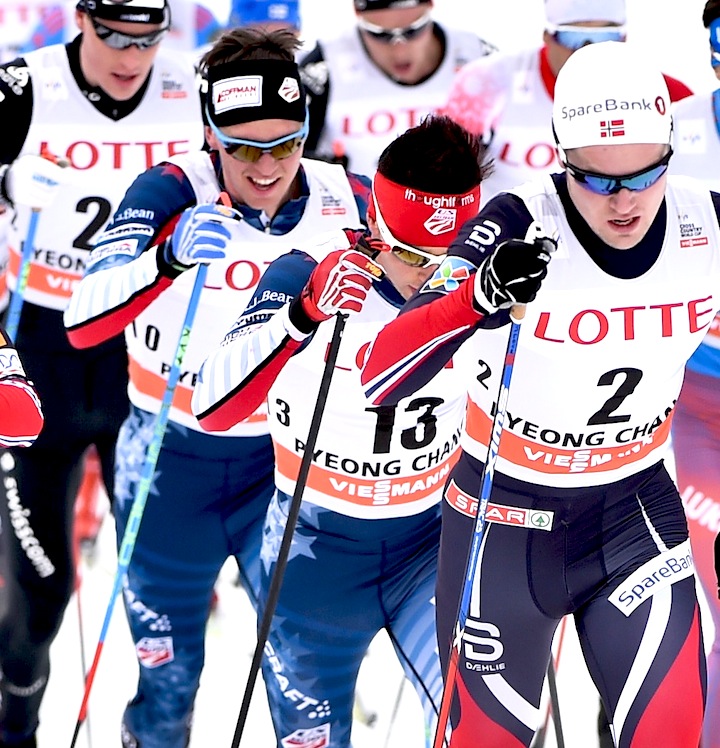 Congrats, how was your Homenkollen experience?
Scott Patterson: I raced the 50k Classic last year as well and finished 32nd. Even so, it was even more exciting this year with the superb weather for the guys race and a little knowledge of what to expect.
What were your goals and strategy ?
SP: I went into the race with the goal of a top 30. After last year race I knew that was reasonable but I would still have to ski well. With Sundby missing out on and individual gold again at world champs I assumed the pace would be pretty hot from the start. Last year I took it out a little hot and paid for it on the next couple laps. So this year, I tried to keep in contact for as long as I could but without extraordinary exertion too early. After that it was about finding a smaller group and working with them to pick the stragglers off and move up.
Did the race unfold as you expected ?
SP: For the most part that is how things went. I never quite found a good group like the 8 guys I was skiing with for much of the race last year. Instead people would charge and fade, exchange skis or skip, as well as those dropped from the lead rapidly moving back in the field.
Are you happy with your result ?
SP: At one point in the race I was only about 45 seconds out from top twenty. I really wanted to be up there to be happier, but I am satisfied with the result. It was my first time in the points in Europe after all. However there are always things to look at and see that I could have done better including ski exchange tactics. Also I had a small crash on the last lap when my skis iced over the top of the hill which is always frustrating.
What's left for you this season ?
SP: Next up for me is World Cup finals I. Quebec. Then back to Anchorage for a week before finishing the season with spring series in Fairbanks.