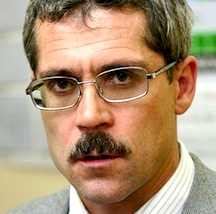 December 28, 2017 – Lawyer Jim Walden, representing Russian whistleblower Dr. Gregory Rodchenkov, issued a statement accusing the International Olympic Committee (IOC) of "cowardice" in failing to address Russia's campaign of retaliation against the former anti-doping official and director of a Moscow laboratory reports BBC and Inside the Games.
Rodchenkov provided essential evidence of the Russian state-sponsored doping programs leading to the IOC penalizing Russia and forcing its athletes to compete only under a neutral flag at the upcoming 2018 Winter Olympics in Pyeongchang, South Korea. But, if the IOC fails to protect Rodchenkov and end Russia's campaign to silence him, Walden suggested that Rodchenkov would stop giving evidence and sit on any additional information that could shine a light on the further scope of the Russian doping program.
There are dozens of appeals from Russian athletes who will soon appear in front of the Court of Arbitration for Sport to plead their individual cases relating to the doping scandal, and Rodchenkov's testimony is key to the IOC's case.
Walden has claimed that Rodchenkov has received death threats in addition to a prolonged campaign to discredit him, and that Russia is trying to force the United States to extradite him back to Russia where he would surely face torture and death. The IOC has denied Walden's claims, but added that the organization does not have it within its powers to protect witnesses. Even President Vladimir Putin has waded in suggesting Rodchenkov may have been drugged by the FBI to coax a confession.
Read more on BBC here and Inside the Games here.