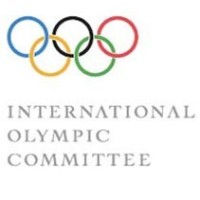 February 05, 2018 – In the latest twist to the ongoing drama surrounding Russian participation in the 2018 Olympic Winter Games, the IOC announced on Feb. 5 that it is declining the Russian Olympic Committee (ROC) request to invite 13 athletes and two coaches who had their suspensions lifted by the Court of Arbitration for Sport (CAS).
In a press release, the IOC's Invitation Review Panel noted that the CAS has not made public the full reasoning for its decisions relating to the athletes.
"The Panel highlighted that its role, according to the IOC Executive Board decision of Dec. 5, 2017, was not to establish ADRVs (Anti-Doping Rule Violations), but to confirm that athletes can be considered clean for a potential OAR (Russian Implementation Group) invitation to the Olympic Winter Games in PyeongChang 2018," reads the press release. "Therefore, then Panel unanimously recommended that the IOC not extend an invitation to the Olympic Winter Games PyeongChang 2018 to the 15 individuals."
The IOC Panel, in its analysis, observed additional "elements and/or evidence" that raised suspicion about the integrity of these athletes, which was not included in the IOC Oswald Commission upon which the original suspension and subsequent CAS verdict to overturn were based.
"The additional information included data from the LIMS database, traces of prohibited substances, evidence of steroid profile manipulation and further confidential information provided to the Panel by WADA," read the press release. "In addition, the Panel agreed that the decision of the CAS had not lifted the suspicion of doping or given the Panel confidence to recommend to the OAR IG that those 13 athletes could be considered clean."
The Invitation Review Panel is chaired by Dr. Valérie Fourneyron, the Chair of the International Testing Agency (ITA) and former French Sports Minister.
TASS here.
IOC release here.
Wired Sports here.
Inside the Games here.