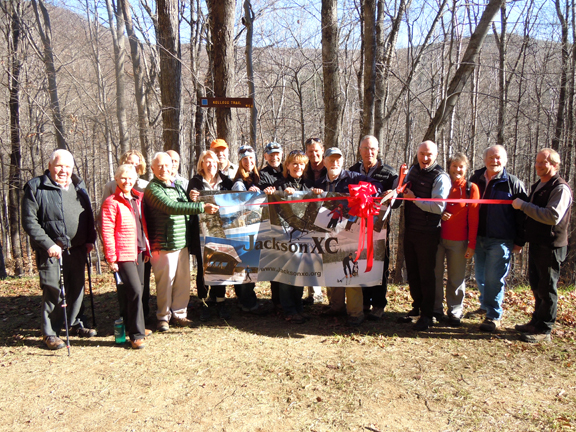 December 07, 2016 (Jackson, New Hampshire) – When it comes to cross-country skiing, too much groomed terrain is never enough. On November 14, officials of the Jackson Ski Touring Center and U.S. Forest Service launched 6km (3.75 miles) expansion of the touring center.
The half-million dollars in improvements include four new trails and eight new trail bridges. Funds for the expansion were raised during a two-year capital campaign. This makes Jackson XC, the northeast's largest ski touring center, even larger.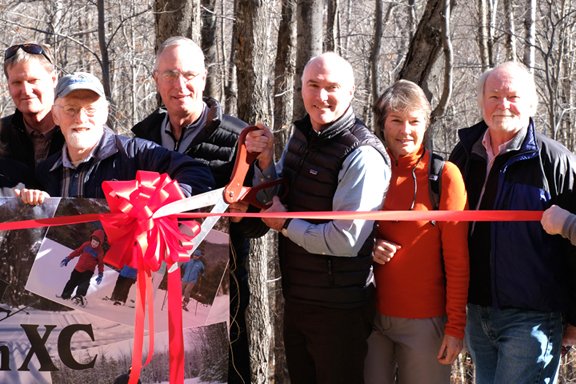 The newly expanded 154 km (96-mi.) facility now includes Ellis River trail 0.4 km (0.25 mile), Hall trail 0.8 km (0.5 mile), Keeney trail 4 km (2.5 mi.), and Kellogg trail (named for Olympian Charles Kellogg) 0.8 km (0.5 mile) as well as two new bridges on Hall trail, four new bridges ranging from 20- to 35-ft. on Keeney trail, and two replacement bridges: the 60-ft. Meserve Brook bridge, and 35-ft. Spruce Brook bridge.
The trails have been prepared with a conservation mix of hardy grass and hay and are ready for the first significant snowfall.
Presiding at the ribbon cutting was Shelly Grail Braudis, Winter Sports Team Leader, U.S. Forest Service, on whose land the new trails and bridges are located; Kevin Killourie, president of the Jackson Ski Touring Foundation board; Breanne Torrey, Jackson XC executive director; and Gillian Kellogg, widow of former Jackson XC board member Charles Kellogg, the 1965 U.S. Biathlon National Champion and 1968 Olympic Winter Games Cross Country competitor.
"Thousands of New Englanders are inspired by winter to get outdoors for fun, fitness and fresh air. Snow has already fallen on our new trails and bridges, leading us to be optimistic about a Dec. 10 to 15 opening, although we have been known in the past to open Thanksgiving week. If that happens, we'll be really thankful for sure," said Breanne Torrey, executive director.
For more information visit here.