January 19, 2018 (Red Deer, Alberta) – It was a warm pleasant day at the Riverbend Recreation Area in Red Deer, as the athletes started qualifying for the skate Sprint event, at the Haywood NorAm Western Canadian Championships. The races are being used as a test event for the 2019 Canada Winter Games.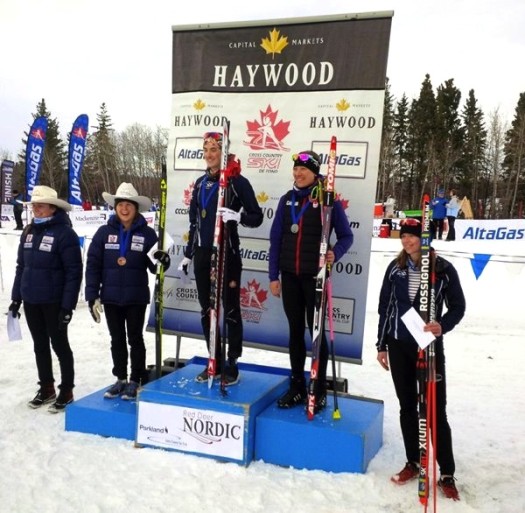 In the morning qualifiers It was Olivia Bouffard-Nesbitt of Fondeurs Laurentides that set the standard in the women's race.  Russell Kennedy of Canmore Nordic, had the top time in a close contest for the men, 0.16 seconds ahead of Foothills racer Jesse Cockney.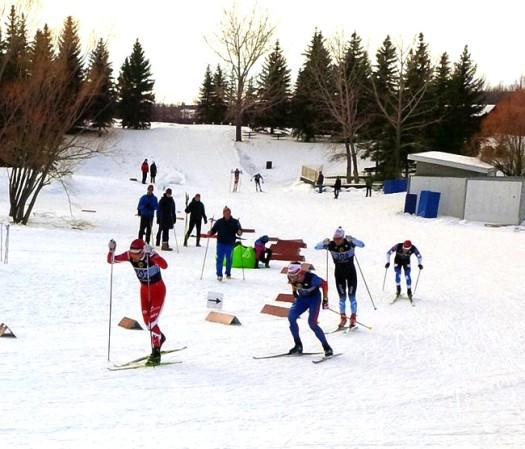 In the Open Women's semifinals, Olivia Bouffard-Nesbitt, Zina Kocher of Foothills and Annika Hicks of Canmore were the dominant skiers. They finished in that order in the final, with around 1/2 of a second between each of them.
In Junior Women, Kaia Andal of Caledonia Nordic had a comfortable win, followed by Sara McLean of Rocky Mountain Racers and Kelsey Turan of  the University of Alberta.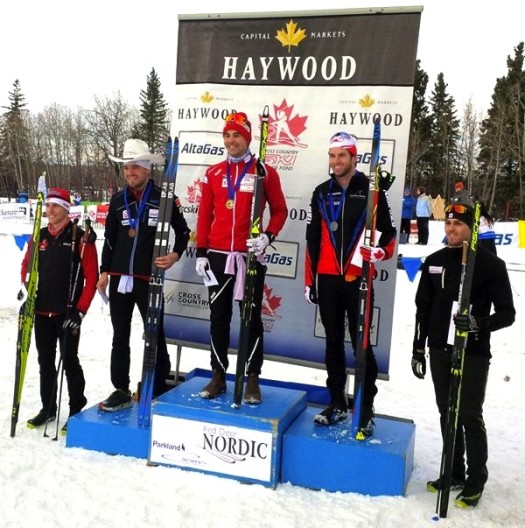 On the men's side it was Jesse Cockney and Russell Kennedy setting the pace in the heats. Jesse powered through for a victory in the final, with Russell Kennedy not far behind in 2nd, just ahead of Patrick Stewart-Jones, from Nakkertok in 3rd.
The Jr. Men's final needed a photofinish, with Tallon Noble of Strathcona, 0.2 seconds ahead of Remi Drolet of Black Jack, and with Sam Hendry of Canmore slightly farther back in 3rd.
Qualifications here.
Heat Brackets here.
Final Results here.