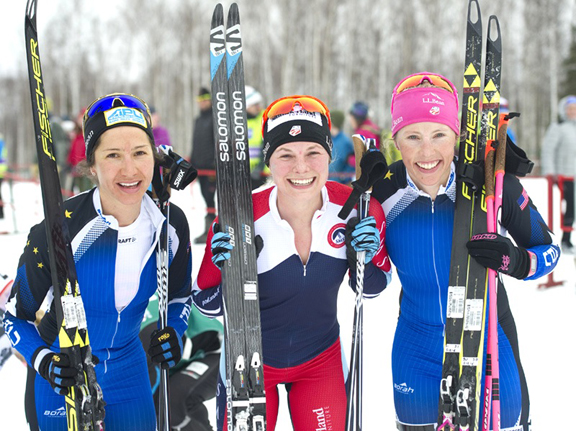 April 02, 2017 (Fairbanks, Alaska) – Jessie Diggins (SMS T2) continued to storm the 2017 USSA Distance National Championships with another victory claiming the women's 30km Freestyle mass start title on the final day. Kikkan Randall (APU) took the silver by a mere second in a close battle with teammate Chelsea Holmes.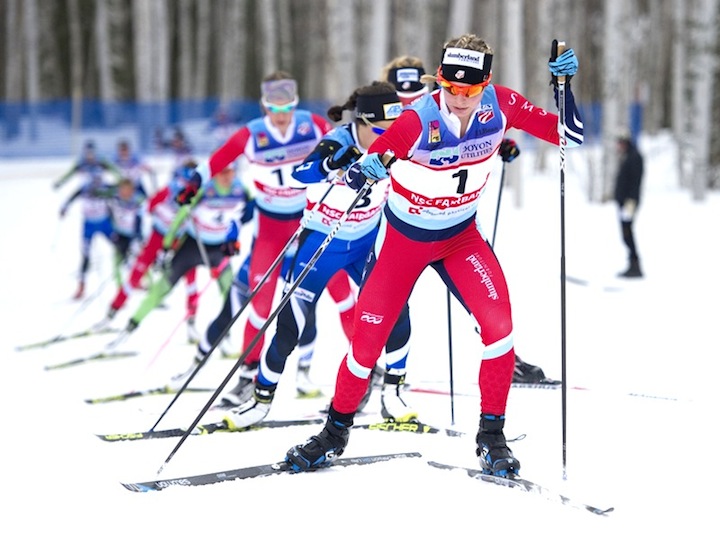 Nicole Schneider from Northern Michigan University took the Junior Women's 15km race and title in a close battle with Margaret Gellert (Alaska Winter Stars). Anna Darnell (University of Alaska Fairbanks) finished at 30s back for the final spot on the podium – results below.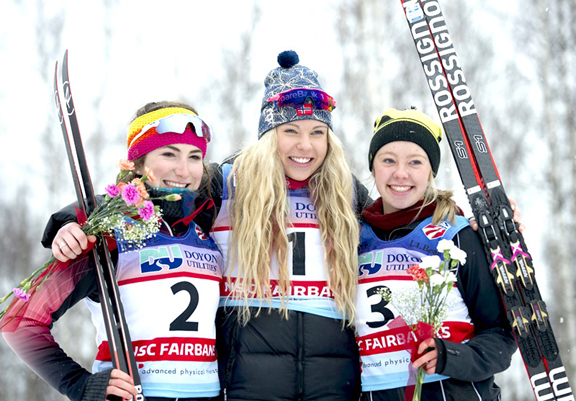 Senior women's results
here.

Junior women's results
here.