February 01, 2017 – Norway's Sveriges Television (SVT) Sports Expert, Anders Blomquist, voiced his criticism last week of both Norwegian Nordic skiing star, Therese Johaug, as well as the Norwegian Ski Federation. Blomquist believes that a serious misstep was taken when Johaug, who is currently provisionally suspended after testing positive the anabolic steroid clostebol, failed to attend a mandatory anti-doping education seminar. Johaug ingested trace amounts of the banned substance when using a topical lip balm while training in Italy – read more here.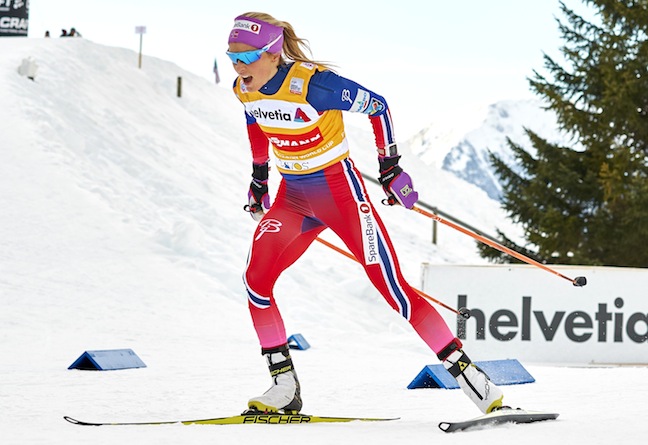 Anti-Doping Norway's education program called "Clean Practitioners" or "Ren Utövare" is mandatory, and while Blomquist acknowledges that it is the athlete's responsibility to attend, in this case Johaug, he also criticizes the Norwegian Ski Federation for not ensuring such a high-profile star be allowed to forgo the program.
Quoted in a SVT article posted on January 25, Blomquist says, "It is remarkable that a nation with such high-profile practitioners, and which traditionally is very critical of other in doping matters, failed to ensure that the training [was] undertaken."
Johaug has been in trial proceedings throughout last week, but yesterday was reported to have been testing out the 2018 Pyeongchang Winter Olympic venue with coach Pål Gunnar Mikkelsplass. If Anti-doping Norway's suggested 14-month suspension is approved (read more here), Johaug would be able to compete on December 18th of this year, enough time to qualify for the Olympics.
Read the SVT article with Blomquist (in Norwegian) here.
Read the SVT on Johaug training (in Norwegian) here.