November 01, 2017 – It's that time again!  Every year the U.S. Nordic Skiing community comes together to support the National Nordic Foundation's (NNF) largest fundraising efforts of the season. It is time to become a part of the annual NNF Drive for 25.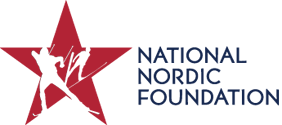 Please join us in the 2017 D-25 campaign beginning October 23rd and help us raise money for skiing development for Cross Country, Nordic Combined and Ski Jumping.  The NNF: "Supporting Tomorrow's Nordic Stars Today!" The National Nordic Foundation is the country's premier grassroots sport fundraising organization.
With over $200,000 in the 2016-2017 season alone allocated to "pillar projects", key events to help capitalize on the talent and drive of developing skiers, the NNF is creating a cultural change in the way skiers approach international competition.
The NNF has been funding development for years. Every year the NNF funds a large portion of the US B Team and World Cup Starts, the US World Junior and U23 teams helping athletes across the nation. The NNF gives money to U18 Nordic Nations Trip, the National U16 camp and Junior National Training Group Camp.  The NNF also gives money to every US Divisional Junior National Team and gives myriads of grants to clubs, coaches and officials at the community level.  The NNF is an integral part of our nation's building blocks for success.  Furthermore, the NNF, through its annual fundraising efforts, the Drive for 25 and the NNF Auction, catalyzes the skiing community to come together.
Become a part of the National Nordic Foundation. Participate in this year's "Drive for 25"  and help us spread the word on skiing, help our grassroots mission and help us get more racers to start line and to the top of the results. The Theme of this year's campaign is "We Will".  We Will "Drive for 25" and We Will Succeed!
How to Participate
To donate and become an ambassador for the Drive for 25:
– Cross Country Drive for 25 – click here
– Nordic Combined and Jumping Drive for 25 – click here
Click on become an Ambassador
Click on As an Individual
Join a Team
Or Create a Team
Once you have created your page send it out to all your friends and family.  Don't forget to go back to your page to DONATE so that your team or individual gets the credit.
Raise Money for Your Club or Division
Raise money for your Team!! This year we will have some Competitions within the Drive.  Results will be compiled separately and sent out weekly.
1) Top Division *
2) Top Club * (must be a USSA registered Club by Nov. 15th)
3) Top Individual  ** (must be registered member of USSA by Nov. 15th)
4) Top Team *  (Can be part of a Club and a Team)
* Each winner in each class will be donated 15% of the profits that they raise per category to use towards, travel or education.
** Top individual donations will be donated to the club of that individual and can be used for travel for that individual only.
Our Mission
To support athletic excellence in developing Nordic athletes in the United States.
For the latest NNF activities throughout the spring, keep an eye on our website, nnf.ski, and follow us on Facebook, Instagram, and Twitter.