April 01, 2017 – While not yet officially announced SkiTrax has learned that the USA's Kikkan Randall and Norwegian star Marit Bjoergen will soon launch a chain of Daycare Centres. The two xc ski stars recently gave birth to their first newborns Breck and Matias respectively and both believe there's a need for daycare services for athletes around the globe.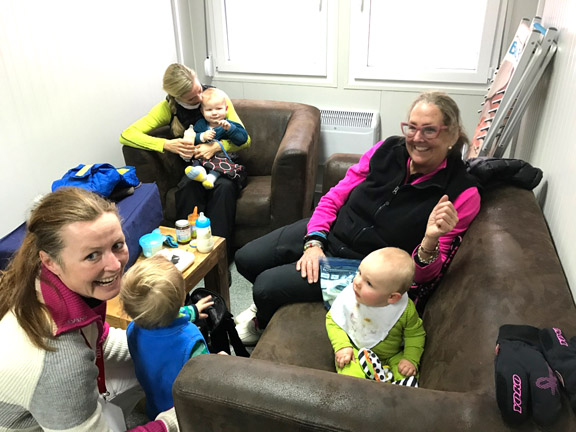 "We're excited about this new business venture," said Randall. "We've both spoken to many mothers who are athletes and can't wait for us to get things going. We might have a few more partners on board as well."
The duo plan to open their first centres in Alaska and Oslo respectively but Randall is quick to point out, "Of course Canada is near the top of the list." Her Canadian husband Jeff Ellis who works for FIS in communications is behind the venture 100%.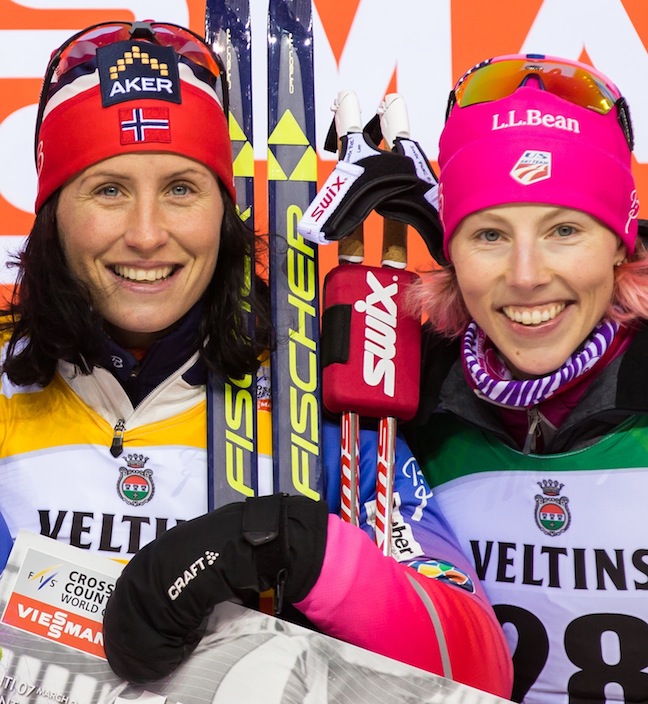 Bjoergen was all smiles as well with her stellar season as well. "We love it in Quebec City and Kikkan and I are very happy to have had more time in person to plan this big project which started during the World Cup season in Europe. Soon everything will be ready and we can't wait to announce all of our exciting plans," shared Bjoergen.
FIS and both USSA and Ski Norge are supportive as well and the Breck & Matias Daycare Centres – rumoured to be the name of the new operation – are expected to launch this summer. Stay tuned for more details as they become available.
Happy April Fools