July 30, 2017 (Bellingham, WA) – Four-time Olympian Kikkan Randall won the opening cross-country ski leg at the 45th Annual Ski to Sea race in Bellingham, WA that features seven sports over a 93-mile/149.7km adventure relay.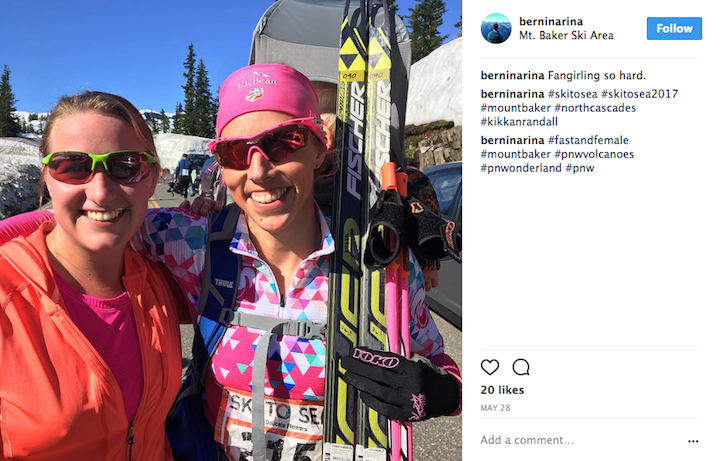 The race has seven legs including cross-country skiing, downhill skiing/snowboarding, running, road biking, canoeing, cyclocross and kayaking with eight people on each team (two in the canoe).
More than 300 teams were on the start line and Randall was part of The Delicate Flowers in the Competitive Mixed category that ended up 38th overall
The unique race is Whatcom County's biggest event was held under sunny skies. Boomer's Drive-In made up 50 seconds in the last leg to bring home the team's first-ever overall win.
Results here.