October 09, 2017 (Minneapolis, Minnesota) – On-line registration for the 2018 Masters World Cup of Nordic skiing is now open. The World Cup event caters to men and women skiers of all abilities who are 30 years of age and older (as of December 31, 2017) – pls see registeration link below.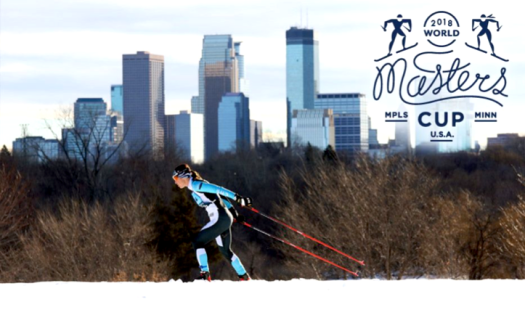 The Loppet Foundation is thrilled to host the 2018 Masters World Cup, taking place January 19-26, 2018 in Minneapolis, Minnesota. More than 1,000 racers from over two dozen countries will come to compete in up to three individual events, choosing between skate or classic. There is also a relay competition in the middle of the week.
Since 1980, the Masters World Cup has been the annual championship of the best Masters skiers from around the word. In 2017 the event was held in Klosters (CHE) and in 2019, Beitostolen (NOR) is the official host. We look forward to seeing you this January in Minnesota!
For more information and to register please visit here.