April 29, 2017 (Houghton, Mi.) – "I'll definitely miss the incredible student-athletes that we have at Michigan Tech," former cross country, Nordic skiing, and track and field head coach Joe Haggenmiller said. "I'll also miss my colleagues in the athletic department and our great race day staff that helped us put on top-notch events at the Tech Trails."
When Haggenmiller began at Michigan Tech in August 2003, the landscape of the Huskies' endurance sports was quite different. Scholarships were added and facilities were upgraded over the last 14 years and Tech student-athletes now have expectations of competing on the national stage year in and year out.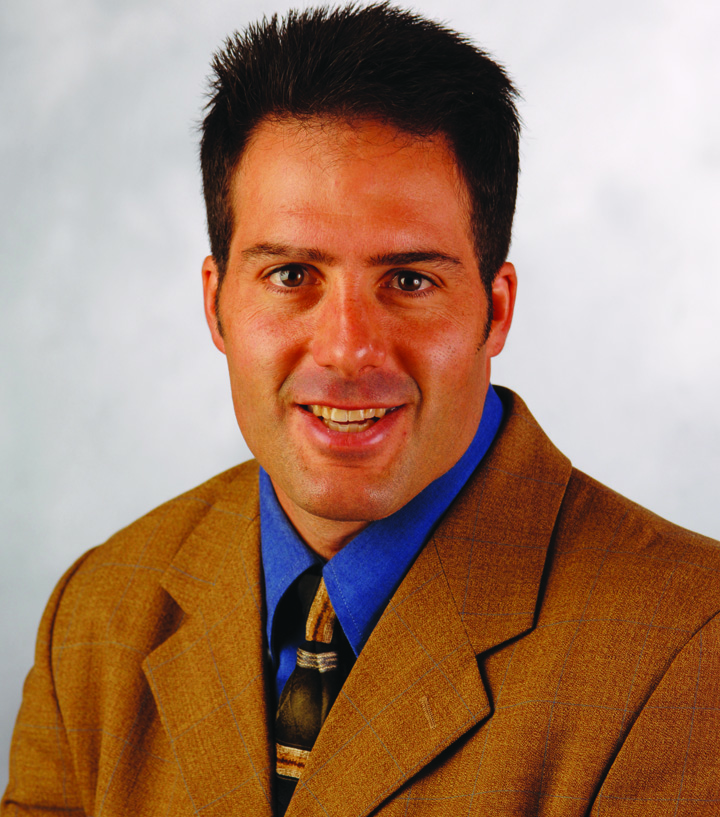 "There's been a slow shift in the paradigm in what we consider a good year for us," added Haggenmiller. "I was able to work with the first scholarships available to endurance athletes and make the programs become more competitive on the national stage."
The native of the Twin Cities has coached over 40 national qualifiers, seven NCAA All-Americans, and a number of junior All-Americans. He has twice been named Central Collegiate Ski Association Coach of the year (2010 men, 2012 women), coached two CCSA championship teams (2010 men, 2012 women), and had a team on the podium at the USSA College Cup (women 2015). During his tenure at Tech, three Huskies have made the US National Team to ski internationally at the FIS Junior/U23 World Championships. He has also coached two Huskies to USATF Junior National Championship appearances.
"Before I was at Michigan Tech, we got maybe one person to the NCAA and maybe once in awhile had a top 20 finish in skiing," Haggeniller said. "Now it's not considered a successful year unless we have four to six going to the NCAA Championships and have someone break into the top 20.
"With cross country and track and field-it was once in a blue moon that someone would quality for the NCAA. The programs are now built up to where we expect someone to get there every season."
After a renovation and expansion of the Tech Trails in 2001, Michigan Tech hosted the Junior Olympics in 2006 and the U.S. Cross Country Ski Championships four times (2007, 2008, 2015, 2016).
"The development of the Tech Trails was a very important part to our increased success," Haggenmiller said. "President Mroz, Mike Abbott, and Jeff Parker were important pieces to that growth, and it was awesome to be a part of that development.
"Hosting JOs and US Nationals was great for our program, the university, and the whole Copper Country community. We always have such great volunteers and staff to run our events, and Jim Tervo always works so hard to make our events feel world class."
Tech also hosted the 2013 GLIAC Cross Country Championships at the Tech Trails, welcoming 15 schools to the challenging course.
"The success we see today from the cross country, Nordic skiing, and track and field teams are because of Joe's long-term dedication and commitment to his programs," Athletic Director Suzanne Sanregret said. "He coached six sports and that required great sacrifice on his part to be in-season for nine months of the year. I can't thank Joe enough for what he has done during his tenure. His impact on all aspects of the programs will live on and is something we can continue to build upon."
In his college days, Haggenmiller was a standout in cross country, Nordic skiing, and track and field at Northern Michigan University from 1988-91. He graduated with a Bachelor of Science from NMU in 1991 and went on to the University of Utah, earning a Juris Doctor Degree in 1994. Haggenmiller is licensed to practice law in the State of Michigan and taught sports law at Tech.
As an athlete himself, Haggenmiller was a Master's national champion (15K classic, 2004) and a Junior Olympic medal winner (20K freestyle, 1989). He has been a competitor at the United States and Canadian National Skiing Championships, the Olympic Skiing Trials, and the U.S. Ski Team Trials on 12 different occasions. He has raced internationally and trained extensively with five different NCAA National Ski Championships. At the club and college level, he has coached numerous Junior Olympic medalists, many of whom were national champions.
Haggenmiller and his family have moved to Duluth, Minnesota to pursue other professional opportunities.