March 15, 2017 (PyeongChang, Korea) – After winning the women's cross-country long distance and sprint sitting races in the previous days, the USA's Oksana Masters continued her winning ways at the South Korean venue. The 27-year-old clocked 51:55.8, while Germany's world champion Anja Wicker (53:00.3) and Sochi 2014 gold medallist teammate Andrea Eskau (52:19.1) finished second and third, respectively.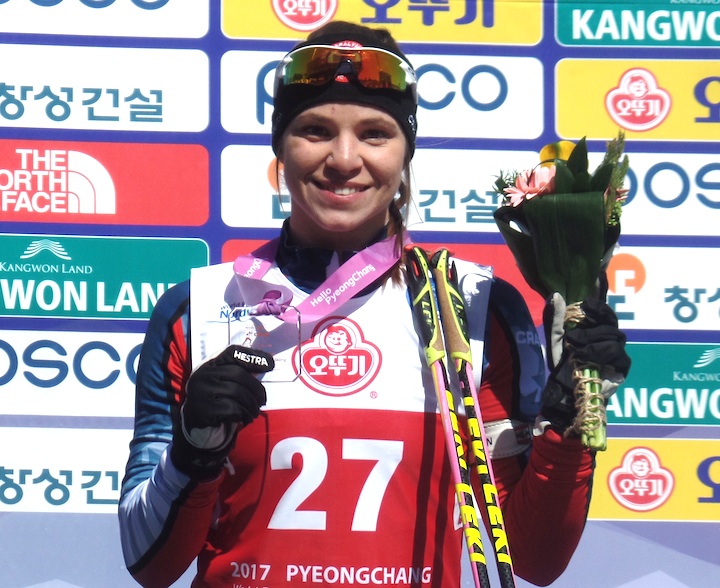 Canada's Mark Arendz from Hartsville, P.E.I. toughed out a silver medal victory under brutal conditions in the men's 15-kilometre standing race with a time of 53:49.8. Benjamin Daviet of France, was out of reach, setting the time to beat at 52:07.7 (0+2+0+1). Grygorii Vovchynskyi missed one in his final round of shooting, but held on for the bronze medal with a time of 54:50.0.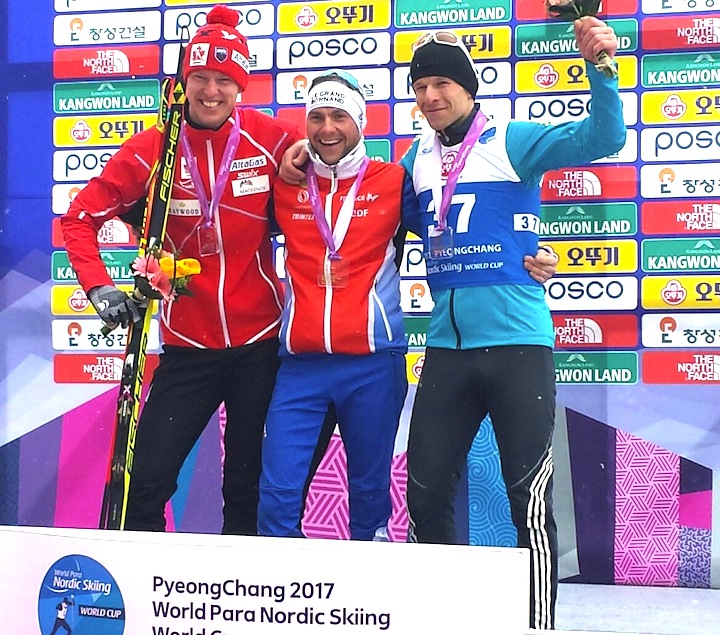 "Today proved to be quite a slog with heavy snow flakes making an already slow course slower in the first two laps," said Arendz who backed up his five-medal haul at the recent World Championships by rattling off his third straight podium performance at the Para-Nordic Test Event in PyeongChang.
"I dug myself a large hole by missing the first shot. That forced me to work much harder for the remainder of the race, trying to make up for that early mistake. I tried to stay consistent on the course, and bit-by-bit I made up some time to eventually take second," he added.
In the Men's Sitting, two-time world champion Martin Fleig of Germany took his second victory in PyeongChang, with a time of 52:22.8. With this result, Fleig surpasses Ukraine's Taras Rad in the overall rankings and is now ranked No. 1.
Aaron Pike and Daniel Cnossen of the United States rounded out the podium with times of 54:32.8 and 54:46.3, respectively.