September 29, 2017 (Canmore, AB) – Cross-Country Ski de fond Canada is excited to announce a new addition to Canada's Official Supplier Pool program. Swiss ski gear manufacturer KV+ is thrilled to add its high performance cross-country ski poles selection to CCC's Official Supplier pool with a long-term intention to support Canada's vast ski community and National Ski Teams on their way to Pyeongchang 2018 & beyond!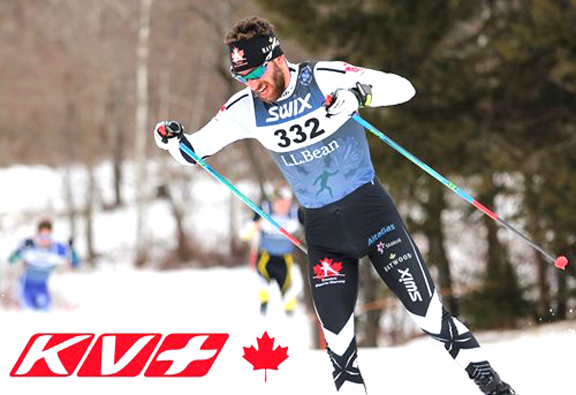 Today, KV+ produces a wide variety of products for cross-country skiing, nordic walking and active living. Cross-country ski poles, roller skis and apparel are at the core of their offering. Thanks to the exceptionally high quality and performance, KV+ products have become known worldwide in recent years with some of the best Nordic teams competing with them at World Cups, World Championships and Winter Games. KV+ ambassadors such as three-time Olympic Champion Dario Cologna and three-time Overall World Cup winner Martin Johnsrud Sundby prefer KV+ Tornado Poles. This speaks for itself!
Benefits to Canadian Skiers
Being a very popular and trusted brand in Europe, KV+ has remained almost unknown to the North-American ski community until recent years. By joining Cross Country Ski de fond Canada, it is becoming another strong player on the Canadian ski market, increasing variety of gear choice and promoting a healthy lifestyle. KV+ aims to support the Nordic ski community and help develop new generations of athletes by delivering top performing gear and sportswear to the Canadian ski community. KV+ products are available in major ski stores across the country, as well as online.