January 18, 2018 (Antholz-Anterselva, Italy) – The USA's Susan Dunklee was the top North American in the women's 7.5km Sprint finishing 35th with two penalties as Norway's Tiril Eckhoff turned in a clean-shooting victory at BMW IBU World Cup 6 in Italy.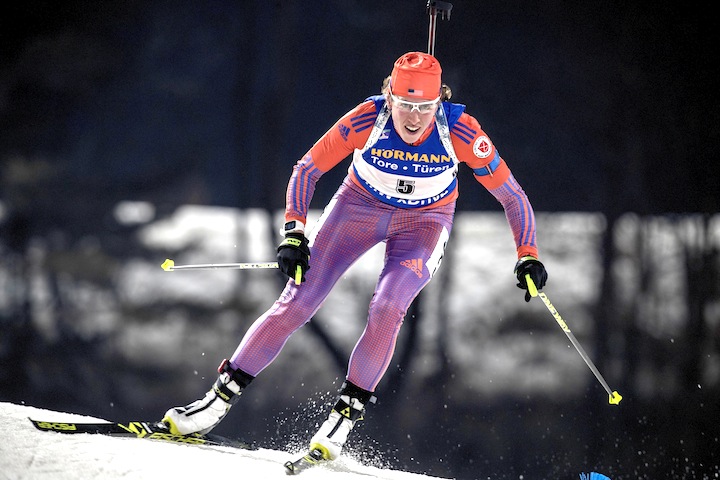 Germany's Laura Dahlmeier also shot clean for second at 12 seconds back while the Czech Republic's Veronika Vitkova crossed the line at 20.6 seconds behind to round out the podium taking third.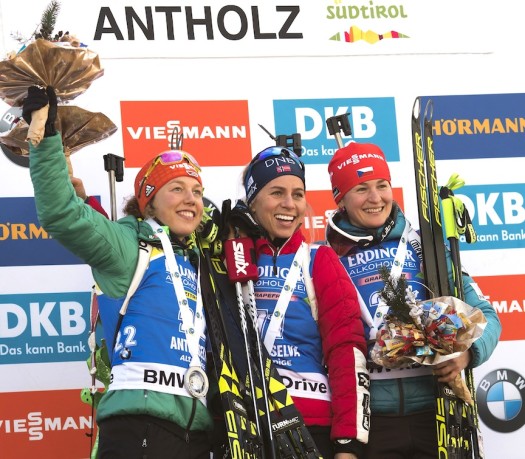 The top Canadian was Nadia Moser in 85th at 3:23.4 also with two penalties. American Emily Dreissigacker shot clean, hitting all 10 targets as she qualified for her first-ever world cup pursuit race finishing at 2:26.8 behind Eckhoff.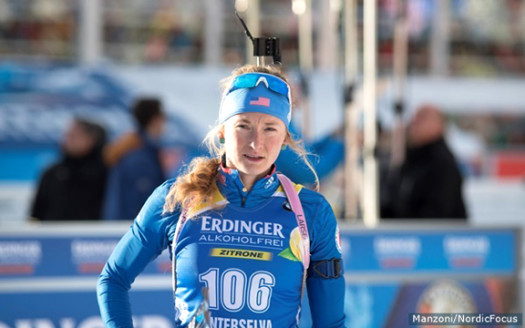 "I definitely struggled with the altitude in the skiing, but I was really happy with my shooting and, of course, am very excited to have qualified for my first world cup pursuit," said Dreissigacker, who was the final racer in the 103-woman field to leave the start house. The world cup in Antholz continues on Jan. 12 with the men's 10k sprint.
Full results here.