January 19, 2018 (Antholz, Italy) – The USA's Lowell Bailey led the North Americans in the men's 10km Sprint finishing 41st with one missed target as Johannes Thingnes Boe (NOR) claimed the top step of the podium with one penalty as well and a superb final leg to clinch the win.
Martin Fourcade (FRA) shot clean but settled for second at 12.8 seconds behind while Germany's Arnd Peiffer, who also shot clean, finished 42.2 seconds behind Boe.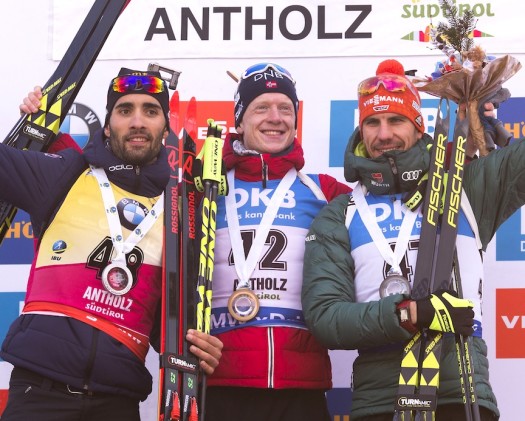 The sun was out in Antholz on Friday, but the wind picked up just as the first racers were leaving the start house, making the shooting range a tricky place to be, especially early on.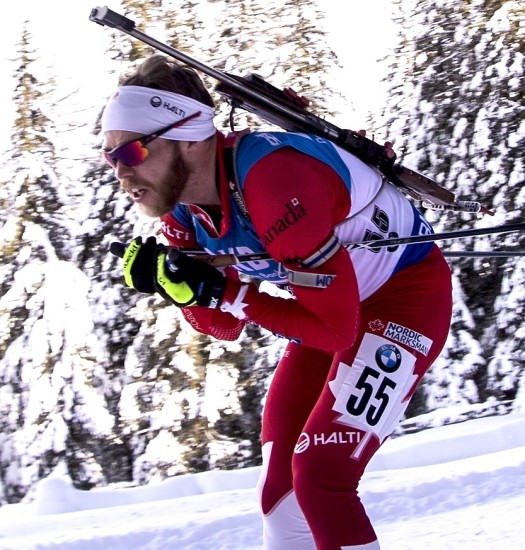 Tim Burke (USA) suffered three penalties on the range at 2:22.4 behind winner in 43rd as Macx Davies led the Canadians also with three penalties at 2:58.2 back. Americans Bailey, Burke and Leif Nordgren in 50th all qualified for tomorrow's Pursuit.
Full results here.