January 21, 2018 (Planica, Slovenia) – Kazakhstan's Alexey Poltoranin was unstoppable in the men's 15 km classic taking the win over Norway's Johannes Hoesflot Klaebo in second at 13.2 second back. Sweden's Calle Halfvarsson claimed the final podium spto in third at 42.8 behind.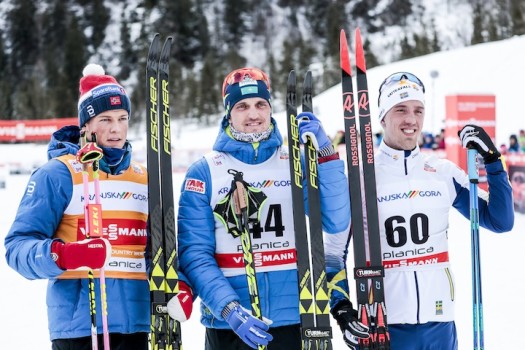 "I am really happy to win. This is a good course for me and I had very good skis and want to say thank you to my service team," said the winner," said Poltoranin who earned his 7th career victory in the 15 km classic tying the record of legendary Swede, Gunde Svan.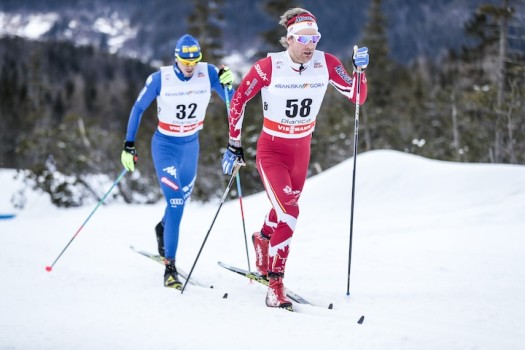 The USA's Scott Patterson was the top North American in 43rd followed by Canada's Devon Kershaw in 44th. American Ben Lustgarten was 46th, Tyler Kornfield (USA) was 57th, Bob Thompson (Can) finished 64th, and Dominique Moncion-Groulx (Can) was 70. Andy Newell (USA) did not finish while Julien Locke (Can) did not start.