January 07, 2016 – When you think about the biggest ski races in North America, you might think of the American Birkebeiner, the Gatineau Loppet, the Boulder Mountain Tour and…now the Qaniq Challenge. If you haven't heard of the last one, you're probably not alone, but a few strong-willed motivated people in the port town of 4,000 in Valdez, Alaska hope to change that and they are betting $10,000 US and more on it.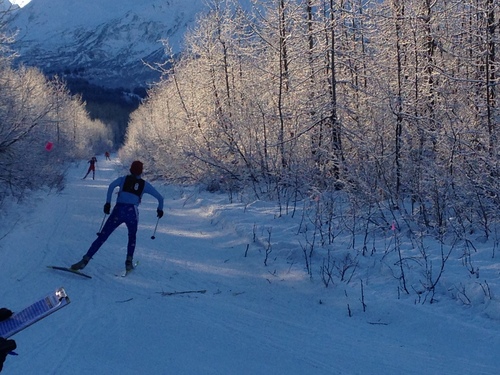 "It is my hope that as we grow the race, we grow the prize money and would love to give away $50,000 to $60,000 US in cash in five to seven years," said race organizer Darryll Verfaillie in a recent email interview. He will have his chance to test his race, which currently has the second largest prize purse of any single event in North America, on the 16th and 17th of January this year at the second annual Qaniq Challenge – the American Birkie boasts $39,000 US ($7,500 to the winner).
Last year was the inaugural event, a two-day race billed as an adventure just to arrive, and both the male and female winners walked home with $3,000 US prize money. Second-place finishers took home $1,500 US while third-placed skiers were awarded $500 US for their cumulative times after one individual start classic race and one mass start skate race. Those are favourable odds with a total of 33 registered starters last year. For women's overall winner Becca Rorabaugh, an elite skier from Anchorage, Alaska, the prize money was a big motivator to go. "You hear there's $3,000, but to get the check is insane," she said in a recent interview.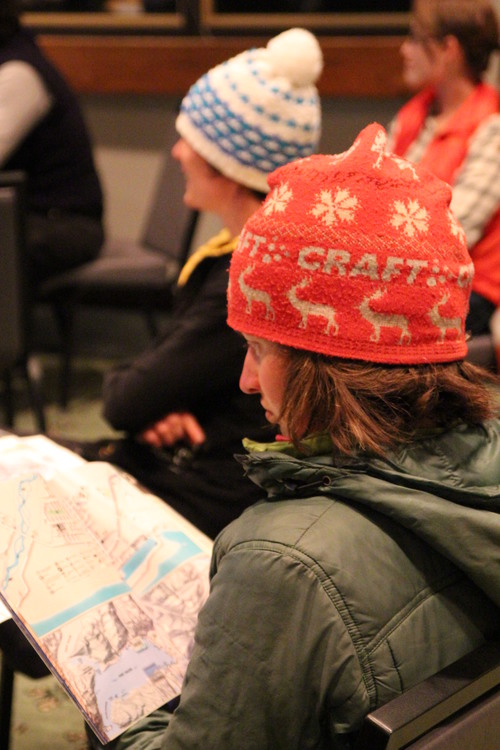 The idea of the race, according to Verfaillie, who is also the Director of Parks and Cultural Services for the Valdez Parks and Recreation Department, was to bring more people to Valdez in January in order to boost the sluggish winter economy. Valdez, the terminus of the Trans Alaska Pipeline, relies largely on charter fishing for summer tourism revenues, and though it has become a destination for back-country and heli skiing in recent years, January is still a slow time.
The Parks and Recreation Department gave Verfaillie three years to get the race off the ground, promising funding for organization and for the prize purse. Rorabaugh admitted that for many racers, the prize money is likely not as attainable as for others, but nonetheless saw plenty of reason to come. "The fact that there is big prize money shouldn't deter anyone from coming," she said, "It's a small event right now and just getting going so everyone is excited."
Though very pleased with last year's event, race director Verfaillie thinks that last year's thin snow coverage – uncharacteristic for the heli-skiing hub of Valdez that has seen up to 45 feet of snow in a single year – may have lowered participation numbers. He's not taking any chances though, and has added $7,000 in advertising to attract more racers. Last year's low snow also made things difficult for organizers, who scrambled to lay culverts and makeshift plywood bridges over snow melt creeks. This year, said Verfaillie, "we've been more proactive in prepping the course for potential hazards."
For their parts, the racers were impressed by the dedication shown by the organizers. "They were definitely going to make it work one way or another," said Rorabaugh, "It was as well organized as any of the SuperTours I did last year."
One thing the racers and organizers had in common was their insistence that more than the competition, the natural beauty, or the adventure of coming to Valdez, the relationships with other racers were what made the race special. Organizer and racer Sarah Histand attributed this to the racing format. "Because of the structure of the multiple events throughout the weekend, the Qaniq ended up being more than the typical race that you just walk away from once you're done," she said. Organizers insisted on attendance at the post-race banquet for racers to receive prizes, and added the incentive of fresh served pizza, hors d'oevres, and drinks at a local bar.
Rorabaugh of Anchorage walked home with both the $3,000 cash prize and a plastic kayak from she won as a door prize. "I've done some recovery workouts in it," she said recently, adding that her eye was on the GoPro camera that was won by another racer, "I just put it in the back of my truck." Still, she said, the prize money only attracts certain people, and most racers are just there for the camaraderie and the fun of racing. "You get to chat with everybody," she said, "The vibe is optimistic and gung-ho–it's just fun to be around."
Prizing
1st Place Man/Woman: $3,000 US each
2nd Place Man/Woman: $1,500 US each
3rd Place Man/Woman: $500 US each