October 06, 2017 (Quebec City, QC) – News doesn't get any fresher than this! With the annual FIS (International Ski Federation) Technical Committee and FIS Cross-Country Committee meetings still underway in Zurich, it has just been confirmed that the FIS Cross-Country World Cup Finals will be coming back to Canada in March 2019 and 2020. "It's a huge step forward for Quebec City to cement its place on the calendar for two years in a row, said FIS Race Director Pierre Mignerey. "We should stress, though, that the entire race calendars for both years are subject to FIS Council approval this November."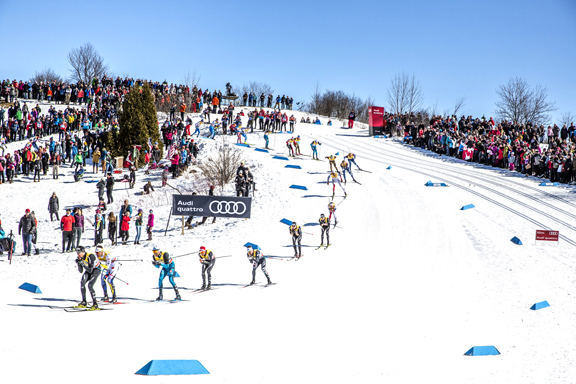 All bets, therefore, are on the world's elite cross-country skiers taking the Plains of Abraham by storm from March 22 to 24, 2019. "The format of the 2020 event is yet to be confirmed, but the 2019 competition will be the same as what we saw in March this year," added Gestev President, Patrice Drouin from his seat at the FIS meetings.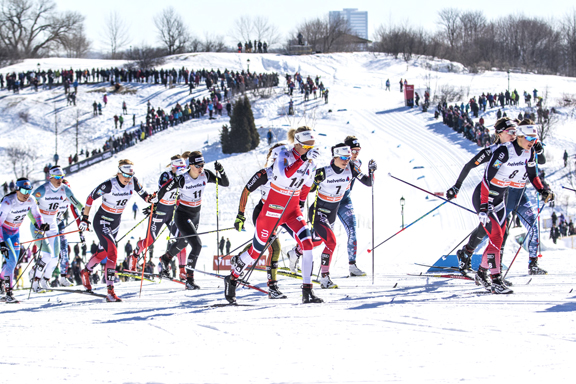 That means it's going to be all hands on deck for Quebec Winter Events Corporation and event producer Gestev in the next few months as preparation begins for these world-class events. The most recent FIS Cross-Country World Cup Finals attracted more than 60,000 people to Quebec City's Plains of Abraham in March 2017 and the event was voted the top stop on the World Cup circuit last season, according to an FIS survey.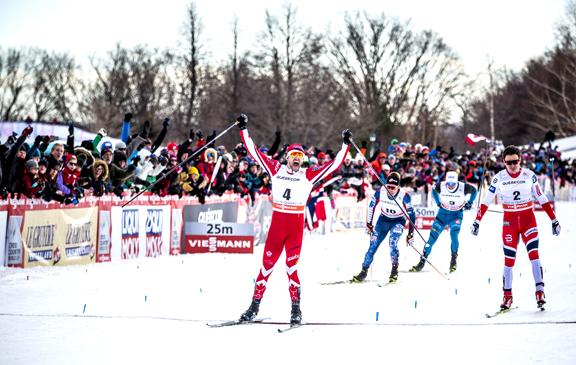 Alex Harvey fever
Local favourite Alex Harvey was over the moon to hear the news that he'll be able to retire from World Cup competition on home soil surrounded by family and friends. "Right now, my plans are to stay on the World Cup circuit until the end of the 2018-2019 season. It would truly be an honour for me to wrap up my career here in Quebec City. In fact, I could never dream of a better scenario," Harvey said. "I'll never forget what I achieved here back in March, and I have fond memories of the 2012 Sprint Québec and 2016 Ski Tour Canada competitions. It's such a huge source of pride for me and the rest of the Canadian team to ski in front of a home crowd. It really is an incredible opportunity for us to race in a World Cup right in our back yard!"