March 26, 2012 (Mont Ste-Anne, QC) – She was into every high school sport, yet she was usure which one would become her passion. The teenage Robbie Weldon was also a speed-hungry Alpine ski racer and instructor in Thunder Bay. Even as she noticed her eyesight was becoming problematic, Weldon never tried out for a team she didn't make.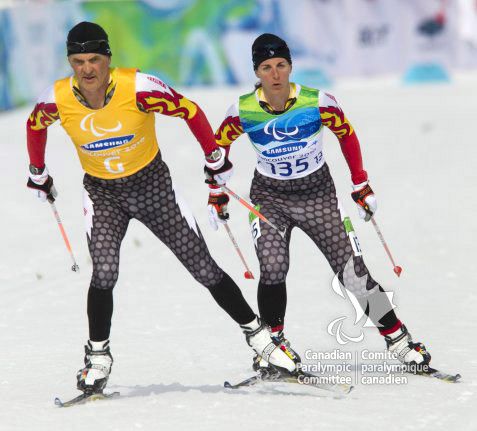 "I played First Division soccer while I was in Brantford," said Weldon, who, by the time she was 18, was in Brantford during the summer at the Canadian National Institute for the Blind (CNIB), learning how to adjust to a life with macular degeneration disease.
Like her Para-Nordic teammate, Brian McKeever, who lives with the same disease and sees only peripherally, Weldon didn't let losing her eyesight be a barrier – in fact more opportunities opened to her. She played able-bodied soccer while competing for Canada in blind power lifting, setting records in the squat, bench press and dead lift.
In 2002, she started cross-country skiing recreationally, mainly because it was healthier than Alpine skiing and brought her into the natural world she loved. By then, she had established her career as a recreational therapist, and one day in 2006 at a work meeting, a colleague gave her a copy of "Abilities Magazine." Cyclist Brian Cowie and his tandem pilot were on the cover, blowing away the competition at 60kph. "That's what I want to do," said Weldon to her colleagues.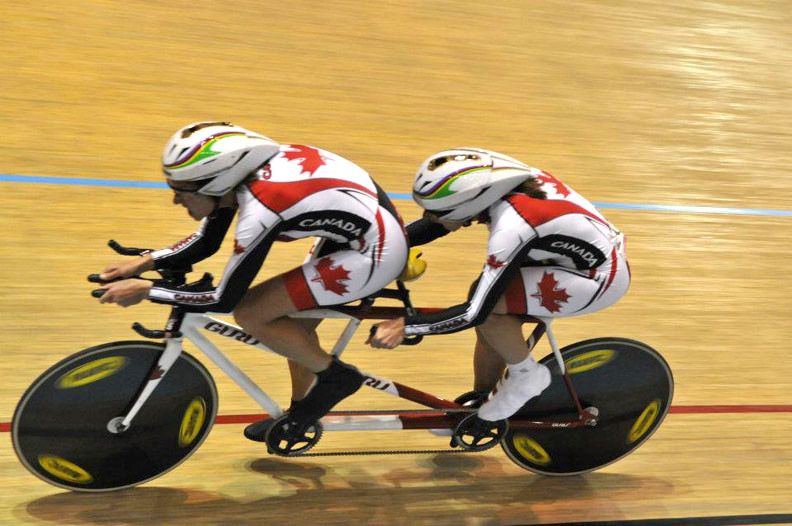 "It was so weird, because on the way to the meeting, CBC Radio was announcing that Canada's Paralympic Team was looking for athletes. I wondered, 'Am I too old?'" She was 31 – the ideal age for endurance sports like Nordic skiing and bike racing.
Weldon watched the Canadian Cross-Country Ski Championships that year, because her home club of Lappe Nordic was event host, but tragedy hit the next day. "My father died at the workplace. They hadn't secured a gate, and as a millwright, he was working and fell." The Weldon family fell into the nightmare of challenging the safety standards of a huge corporation. "He wasn't the only one to die at that site, or have a serious injury. We live without my father because of the negligence of a corporation." The tragedy hit hard for Weldon.
In her work as a recreation therapist, at least 70% of her clients have brain or spinal cord injuries. She teaches them how to integrate themselves into the community; relearn how to take public transit, shop for groceries, and get into sports. Many para-athletes are disabled because of workplace injuries as a result of the negligence of their employers and Weldon would soon be skiing and cycling internationally with many of them.
Weldon attended a Para-Nordic ski camp in Canmore, AB, in August of 2006 and she was instantly hooked. She headed west again in late fall for the Nor-Am's at Soverigen Lake, BC, and Canmore, and didn't look back as she went on to compete in World Cups, World Championships and the Vancouver 2010 Olympics. It turned out cycling would be her forte, however, and when she teamed up with former Olympian Lynne Bessette as her pilot, the sky was the limit.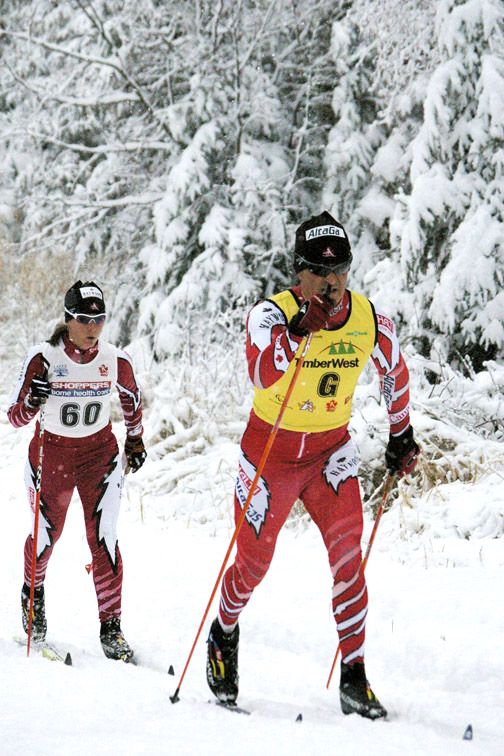 In May 2010 Weldon was at the University of Calgary for physiological testing. Bessette waited in the wings, but only for an athlete who could generate the wattage necessary for world podium finishes. When Weldon cranked out the requisite watts, a winning team was born and the duo competed at the Canadian Championships in June.
"The day before the race, we rode for an hour. We won the 20km time trial and the 70km road race," said Weldon. At the World's that year, Weldon and Bessette were 2.7s off gold in the time trial and won the 80km road race. In Sydney, Australia, they took double gold at the World Cup and repeated the performance in Copenhagen, Denmark, at the World Championships and ParaPan Am Championships; they are the top team heading into London.
After winning two golds and a silver at the Canadian Para-Nordic Cross-Country Ski Championships, Weldon boarded a train to Montreal and then a flight to Florida to join the cycling team for a pre-Paralympic training camp. The London 2012 Summer Paralympic Games commence August 29, 2012 and the Canadian duo of Weldon and Bessette are undoubtedly the team to beat.