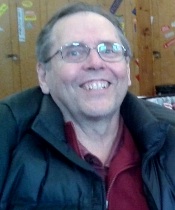 August 05, 2017 (Thunder Bay, ON) – We are sad to report that Reijo Puiras, 65, founder of Lappe Ski Centre in Thunder Bay, Ont., passed away on Aug. 4 peacefully at his home surrounded by his loving family. A former National team member and 1976 Olympian of Finnish descent, Puiras was renowned for his passion and dedication to the sport of cross-country skiing in Ontario and at the national level as well. His low-key style understated his immense contributions to the sport as a leader that developed Thunder Bay into a major cross-country ski area in Canada.
He first purchased the land where Lappe's original 12 kilometres of trails currently exists (now closer to 30km), and built a house and training grounds for personal use. His friends and fellow skiers came knocking to use the trails that range from recreational to world-class, and a few years later in 1975, the centre was born.
The 5,000-square-foot chalet with waxing facilities includes change rooms, showers, saunas and a full-service kitchen where Finnish pancakes remain popular to this day.
Lappe's incredible resume of event-hosting under Puiras includes staging the 1990 World Junior Trials, the 1993 North American Championships, 1991 and 1997 Canadian Masters Championships, a citizen's race during the 1995 Nordic Worlds in Thunder Bay, the 2000 Canadian Juniors, and the 2006 and 2015 XC Ski Nationals including this season's 2018 championships as well.
Puiras has mentored race organizers and officials over many decades and was inducted into the Thunder Bay Sports Hall of Fame in 1993. He was the co-winner in 2011 with Dale Swanson of the Dave Rees Award from Cross Country Canada for long-term, outstanding commitments. His amazing legacy will live on for many years to come.
Reijo is survived by wife Tuija, daughter Susanna, son Timo (Becky) and grandchildren Maaritta, Emmi, Kirsti, and Luukas. Funeral services will be held on Friday, August 11, at the Hilldale Lutheran Church, 321 Hilldale Road, at 11:00 a.m. You may also leave condolences at www.sargentandson.com.
SkiTrax joins the cross-country ski community across the country in sending condolences to Puiras' family, friends and colleagues.