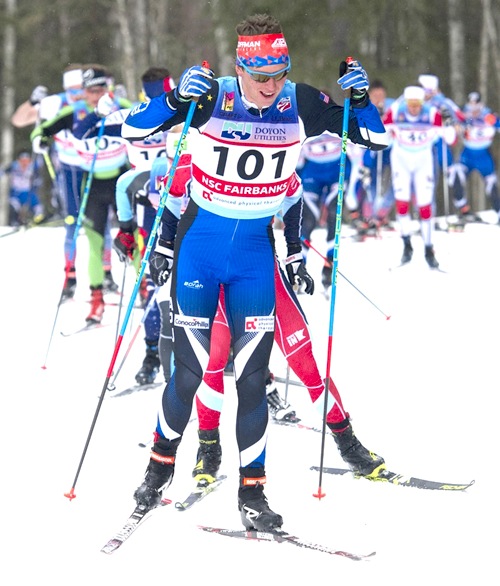 April 02, 2017 (Fairbanks, Alaska) – Scott Patterson (APU) is the man to beat as he powered to the biggest win of his career with a decisive and dominating victory by a 3+ minute margin in the men's 50km FR signature competition, the final race of the 2017 USSA Distance National Championships.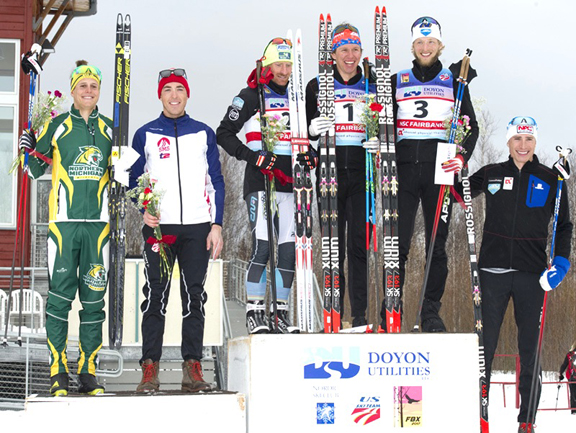 "The final 50k today was awesome. After the skiathalon, I was super confident that I could win it. The only question was whether I could actually do it on the day. I think I led the race for about 48k of the 50k," said Patterson.
Brian Gregg (Loppet Nordic Racing) took home the silver at 3:19.9 behind with APU's Eric Packer landing third on the podium almost a minute further back. Tyler Kornfield (APU) battled to a strong 4th place finish while Stratton's Paddy Caldwell claimed 5th on the day.
"Brian Gregg provided a good person to ski with for the first 25k but I was leading the whole way so I figured why not just ski on my own. I put in a bit of surge through the sprint course and was able to build a significant lead quickly. From there it was just time to ski smooth, build on my lead, and enjoy a victory in the last race of the season," added Patterson.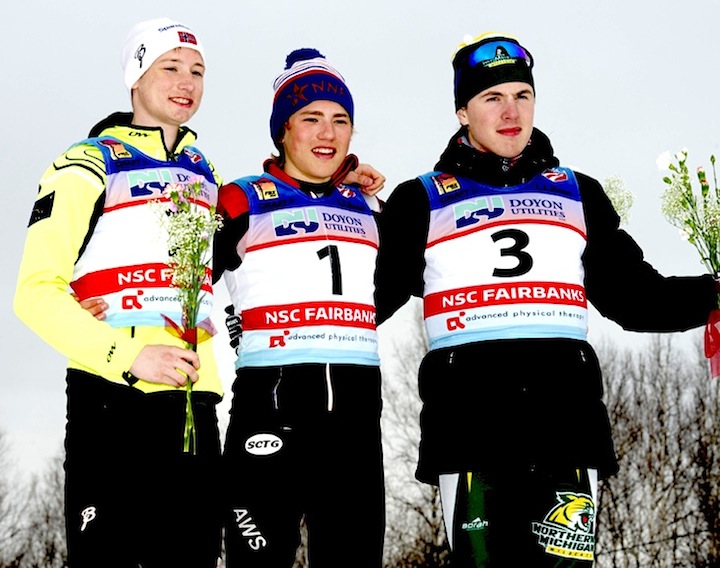 In the Junior Men's 20km FR race it was Alaska Winter Stars Gus Schumacher taking the win over Ti Donaldson (NSCF/FXC) at 5.4 seconds back as the two battled for the win. In third was Lars Soensterud (Northern Michigan University) at 2:05.2 behind – results below