December 16, 2016 – Three top Russian cross-country skiers, Alexander Legkov, Maxim Vylegzhanin, and Nikita Kriukov have been implicated in a doping scandal that threatens to shut down the Russian national team according to a report in the Expressen based in Sweden.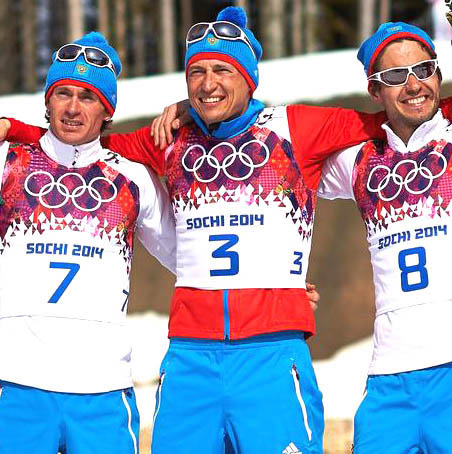 Discovered through the second McLaren Report –
here
– released by the World Anti-doping Agency (WADA), which implicated 1,000 athletes and at least twelve medalists from the Sochi Olympics in 2014, Legkov, Vylegzhanin and Kriukov are all apparently listed via a numerical system identified in an addendum (EDP1154) to the report.
The McLaren Report uses a coding system within the body of the work instead of identifying athletes by name, however the Expressen media outlet from Sweden has discovered that an addendum of the report clearly states the correlation between athletes and the number codes – Legkov is A0467; Vylegzhanin is A0958; Kriukov is A0431.
According to the Expressen's findings, Legkov, Vylegzhanin and Kriukov submitted clean urine samples prior to the Sochi Olympics so that in the event they were tested, the clean sample could be used instead. Apparently Legkov and Vylegzhanin dodged interviews at the World Cup in Davos fueling rumours prior to the Expressen's report.
To view the full report by the Expressen (in Swedish) click here – Google translation here.