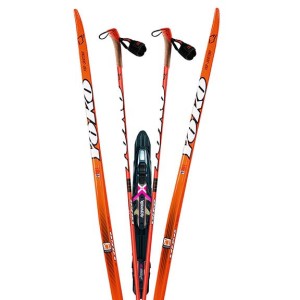 November 14, 2017 (Toronto, ON) – We're pleased to announce that our annual
SkiTrax
FIS Fantasy World Cup 2017/18 Contest is launching soon and the grand prize is a fabulous
Yoko
package including YXR Racing Skate skis, 9100 Poles and Bindings (value $1,025).
Team registration will be opening shortly with lots of great prizing as the season kicks off in Ruka, Finland on Nov. 24-26.
For our FIS Fantasy World Cup 2016/17 Contest register a team of four (4) men, and four (4) women including two (2) Outlaw Skiers – one (1) male and one (1) female not in the top 15 of the FIS World Cup overall rankings.
Points are awarded following each World Cup based on each skier's performance and published regularly at skitrax.com so you can see how your score compares to other players and the actual FIS standings.
We're still finalizing our prize list and welcome Yoko, Salomon, High Peaks Cyclery, and Concept2 on board.
SkiTrax is North America's leading Nordic skiing publication and the official magazine of the United States Ski and Snowboard Association (USSA) and Cross Country Canada (CCC).