April 18, 2017 (Vernon, BC) – Start the 2017-18 Ski Season off right! Sovereign Lake Nordic Club would like to invite you to take part in our annual Spring Fling Ski Camp taking place May 4-7th – With over 220cm of new snow in March alone we are looking forward to another successful event.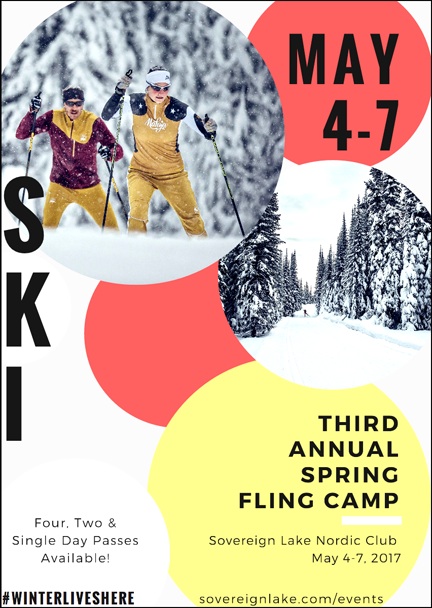 The Spring Fling caters largely to spring training opportunities for racing teams but it has opened to the general public this season. Individuals can purchase 4 Day, 2 Day or Individual Day Passes. Traditionally we are able to maintain roughly 10-15km of trails for the duration of the camp.
Please forward this notice on to your Youth programs coaches or other clubs if interested in gaining more on-snow ski opportunities this spring!
Registration is LIVE on Zone 4 now. Pre-registration is required for this event.
Event Page here.
Webcam Link here.
Pricing:
$70 – 4 Day Pass
$35 – Guest Weekend Pass
$18 – Day Passes