July 04, 2013 – Catch up with Holly Brooks, who is celebrating her Fourth of July differently this year. Plus, Liz Stephen looks back on the recent Western REG Camp, Noah Hoffman reveals his secret desire to be a track runner, and Devon Kershaw checks in from Canmore.
Holly Brooks
Hard Decisions, Obvious Decisions
This upcoming July 4th will be spent entirely different than my last couple. For the past four years I've raced Mt. Marathon in Seward, Alaska. Mount Marathon – they claim, is the Nation's second oldest foot race behind the Boston Marathon and this year will be the 86th running.
It's a tradition for Alaskans on Independence Day and the small town of Seward swells from 3,000 people to 30,000 thousand overnight. While only 500 or so people actually compete in the race, the rest crowd main street eating ice cream, socializing, and watching the race unfold. For those unfamiliar with the format, the race starts on main street, runs 3,022 feet directly up a mountain, rounds a rock at the top and descends 3,022 feet.
Read more here.
Liz Stephen
REG and ELITEAM
This week was full of excitement with the Regional Elite Group (REG) camp in town. This is a group that each region of the US has, and they get together for a training camp each summer. From these camps, USSA picks some athletes to come to the National Elite Group (NEG) Camp. It was really great to have these awesome athletes in town to train with and get to know some of the up and coming athletes that will represent our next generation of US skiers. Read more here.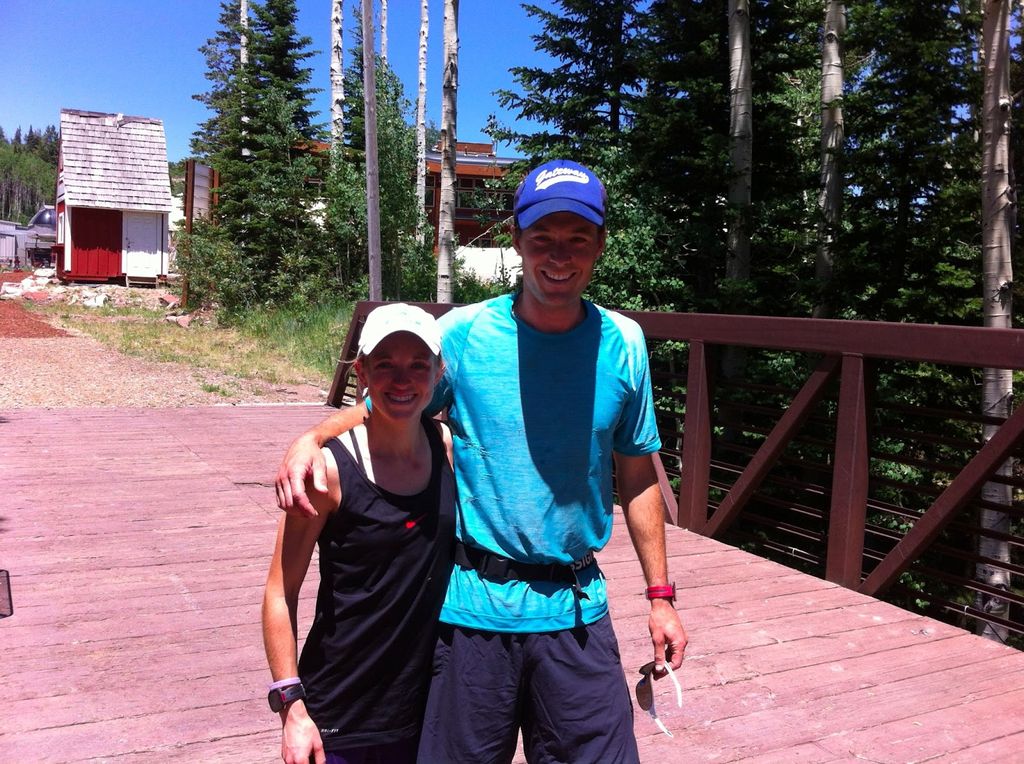 Noah Hoffman
Track Workout
I secretly want to be a 5,000 and 10,000 meter runner. Every year my coach allows me to do one track workout to indulge my fantasies but also probably to remind me that I am not even close to fast enough to be a runner. Today was that workout. On Thursday morning I'm running a 5 kilometer road race here in Park City, so today was a little tune-up for that race. It may be my only running race of the year. My coach allowed me to plan today's workout based on pace instead of heart rate, the same way a runner plans his workouts. Unfortunately I am full of myself and thought I could run faster than I can. Read more here.
Devon Kershaw
Kicking Back Here in Canmore, It's Raining, I Can Be a Bit "Hippiesh"
It's here – "monsoon-June" has rubbed its wet, stinky glove right in Canmore's face and the rollerski boots and wet pavement are ubiquitous reminders that the Rockies "wet season" is upon us yet again. I thought perhaps Lenny's calming influence would have had an effect – but apparently not.
As you can probably tell, I'm reaching a little for material this week. That's a good thing. It's been a lot of "normal Canmore living" here these last seven days. Aside from some wet training (and only "some" – for the most part it's been fantastic weather-wise actually since I've been back from Bend/Tremblant/Toronto), life is ticking along in a standard way. Read more here.