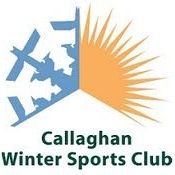 June 10, 2013 (Whistler, B.C.) – The Callaghan Winter Sports Club (the "CWSC") is seeking applications for the role of Head Coach. This is a contract position with a two year renewable term. CWSC is an active full service Nordic ski club based in Squamish, British Columbia. Incorporated in 2008, the club has a long history of organizing and delivering programs geared towards cross-country skiers and biathletes of all ages and performance levels.
The club offers cross-country (X-C) and biathlon programming through seven training groups. Our biathletes primarily train out of Whistler Olympic Park and the Squamish Valley Rod & Gun Club. Approximately sixty biathletes are enrolled in our biathlon programs during the winter season.
Qualifications
• Certified at a minimum of Level 2 in Biathlon from the National Coaching Certification Program (NCCP) or possess equivalent training
• Certified at a minimum of Intro to community coaching (X-C)
• Experience with a High Performance Cross Country and/or Biathlon program
• Willing to travel on weekends for races (mostly within British Columbia)
• Must have transportation to fulfill the travel duties
• Experience maintaining biathlon rifles
• Fluency in French an asset
• University physical education degree or other sport specialized post secondary degree
Primary Responsibilities
• Provide coaching expertise to all CWSC biathlon and X-C groups
• Implementation of our programs:
o Developing and implementing monthly training plans, reviewing training logs for all development and high performance athletes.
o On snow and dryland coaching which consists of 5 directed sessions per week (Saturday to Wednesday)
• Direction and assignment of the Assistant Coaches
• Race coverage including direction and assignment of the Assistant Coaches
• Custodian of the club's biathlon rifles
• Represents the club on technical matters with Provincial and National Sport Organizations
• Coordinate range/facility bookings for all CWSC training sessions
• Communication with program participants or parents with regards to programs
• Reporting to CWSC board or director responsible for programs
• Develop event qualification procedures
Hours of Work
The nature of the coaching assignment requires flexibility in the hours of work. Generally, the work week will run from Saturday to Wednesday with days off on Thursday and Friday. Monday to Wednesday training sessions are scheduled in late afternoon and early evening. The Head Coach is expected to be available for coaching duties during race weekends. This includes official training days (usually Friday of race weekend) and race days (Saturday and Sunday). There is no training during the month of April and there are one week breaks in September and over Christmas. The Head Coach is expected to schedule vacation during these breaks.
Starting Date
The starting date is October 1, 2013. Winter training starts on November 2, 2013.
Application Deadline
Please submit a resume indicating your qualifications and experience and a cover letter that includes your reasons for this application to info@callaghanwintersportsclub.ca by June 30, 2013.