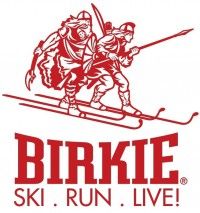 January 16, 2013 (Hayward, WI) – Greetings Skiers and Friends! With the end of January just two weeks away, here is a reminder to take care of any of the three following items that affect you and to do so by January 31.
– Race, Technique, or Wave Change –
Wave change requests will be the result of your time in a qualifying race that you ski by January 31. To see the list of qualifying races on Birkie.com, click
HERE
.
– Elite Skier Registration – If you are an Elite Birkie skier–whether you are skiing on a team or as an independent–please contact the Birkie office as soon as possible so that you are registered by Jan. 31. 715-634-5025.
– Birkie Adaptive Event Registration –
If you are planning on participating in the Birkie Adaptive Ski Events, deadline for registration is January 31. There is no race-day or race-week registration. Click
HERE
to register.
Please let us know if you have any questions, and we will be happy to help you.