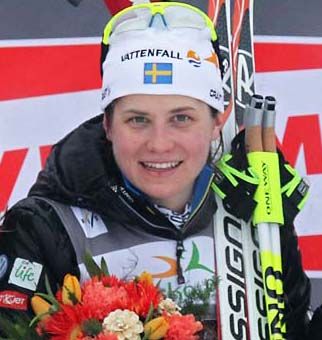 April 13, 2013 – Three of Sweden's Cross-Country ski stars Ida Ingemarsdotter, Johan Olsson and Calle Halfvarsson have been appointed new ambassadors for the FIS Nordic World Ski Championships 2015 in Falun (SWE) and will thus become "the faces" of the event.
"They are very good representatives for ski sport and for Falun 2015. That is why we are happy to appoint them," says Sven von Holst, CEO of Falun 2015.
In addition to strong FIS World Cup performances throughout the past seasons, all three athletes had outstanding results in the World Championships last winter. Olsson took gold and silver in the FIS Nordic World Ski Championships in Val di Fiemme (ITA) in the 15 and 50 km events while Halvarsson secured silver in the team sprint. In addition, Ingemarsdotter became a three-time silver medallist in the sprint, team sprint and relay competitions.
The three skiers were formally appointed ambassadors in connection with a small ceremony and received a Championships package with information about the event, as well as a training camp in Falun.
Previously, Torgny Mogren, Emil Joensson, Anna Haag, Charlotte Kalla, Jan Bokloev and Marcus Hellner have already been appointed as Falun 2015 ambassadors.