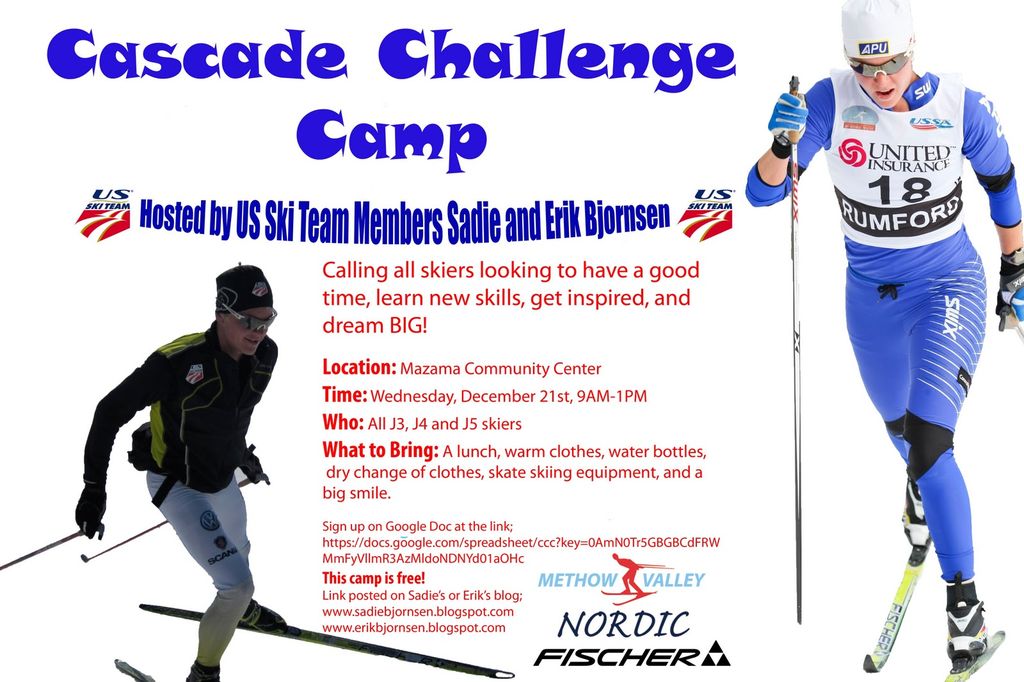 December 21, 2011 (Early Winters, WA) – This year, the Methow Valley Nordic Team has no less than four graduates who are skiing at an elite level in international competitions. Sadie Bjornsen and her younger brother Erik Bjornsen are members of the U.S. Ski Team, hoping to make the 2014 Olympic Games.
Brian Gregg, ranked among the 10 fastest skiers in the country, has been invited by the U.S. Ski Team to compete in Europa Cup races and has earned World Cup Start rights by leading the overall Super Tour.
Casey Smith, named Junior Biathlete of the Year by the U.S. Biathlon Team, and is near qualifying for the U.S. Biathlon European Championship Team
All four of these elite athletes will be giving back to the community and their home team, by giving a free ski clinic on Wednesday, Dec. 21, at the Mazama Community Center, for members of the Methow Valley Nordic Team. Over 30 kids have pre-registered!
Click HERE to view the announcement on Sadie Bjornsen's blog.