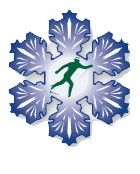 October 06, 2012 – The 2012 BKL Coaching Clinic Series has been announced! Gather with other leaders from the region to get practical tips from some of the most experienced BKL coaches in New England. There will be presentations on all aspects of running a club, from logistics to game play! Click HERE to see full clinic information. Hope that you'll join us!
Please join us for the 2012 BKL Coaching Clinic Series! These clinics are a great way to pick up some new tools for the winter ahead and connect with other coaches and leaders from across New England. These clinics will run from 9am-4pm and will include presentations from some of New England's most experienced BKL Coaches!
Presentations [A more detailed agenda with presenter names will be coming in the next week. Stay tuned!] Both clinics will include ALL of the listed topics. There will be different presenters at each clinic so it's worthwhile to attend both.
– Logistics of Running a BKL Program (What Goes on Behind the Scenes)
– Incorporating Biathlon into your BKL Practice
– Key Components of Fun Club Events
– Transitioning 7th & 8th Graders into More Formal Race & Training Education
– Ski Jumping
– How to Use Game Play Effectively
– Goal Setting and Program Planning
– Equipment and Waxing for the BKL Club