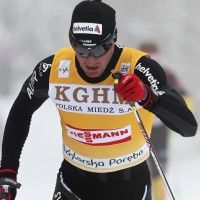 February 20, 2013 (Val di Fiemme, Italy) – Cross-Country stars Dario Cologna (SUI) and Marcus Hellner (SWE) will not contest the Sprint on Thursday, the opening round of competition at the Nordic Ski World Championships in Val di Fiemme, Italy, according to the German news site Handelsblatt.com.
Cologna, Olympic champion in the 15km distance, and Sweden's Hellner, who won gold in the 30km event at the Vancouver 2010 Games, want to conserve their strength for the distance races, which begin on Saturday with the 30km Skiathlon. In the sprint competition, both had only an outside chance.
Read the original article HERE (German).